July 14th – 23rd, 2023 in Gdansk / Poland
Marimba Festiva
Guest Professors:
Andreas Boettger – Germany / Conrado Moya – Spain / Roberto Hernandez Soto – Mexico / Grzegorz Jurczyk – Poland / Israel Moreno – Mexico / Paul Mootz – Luxembourg / Filip Merčep – Croatia / Hermann Schwander – Germany / Jacek Wota – Poland
Marimba Festiva
Katarzyna Mycka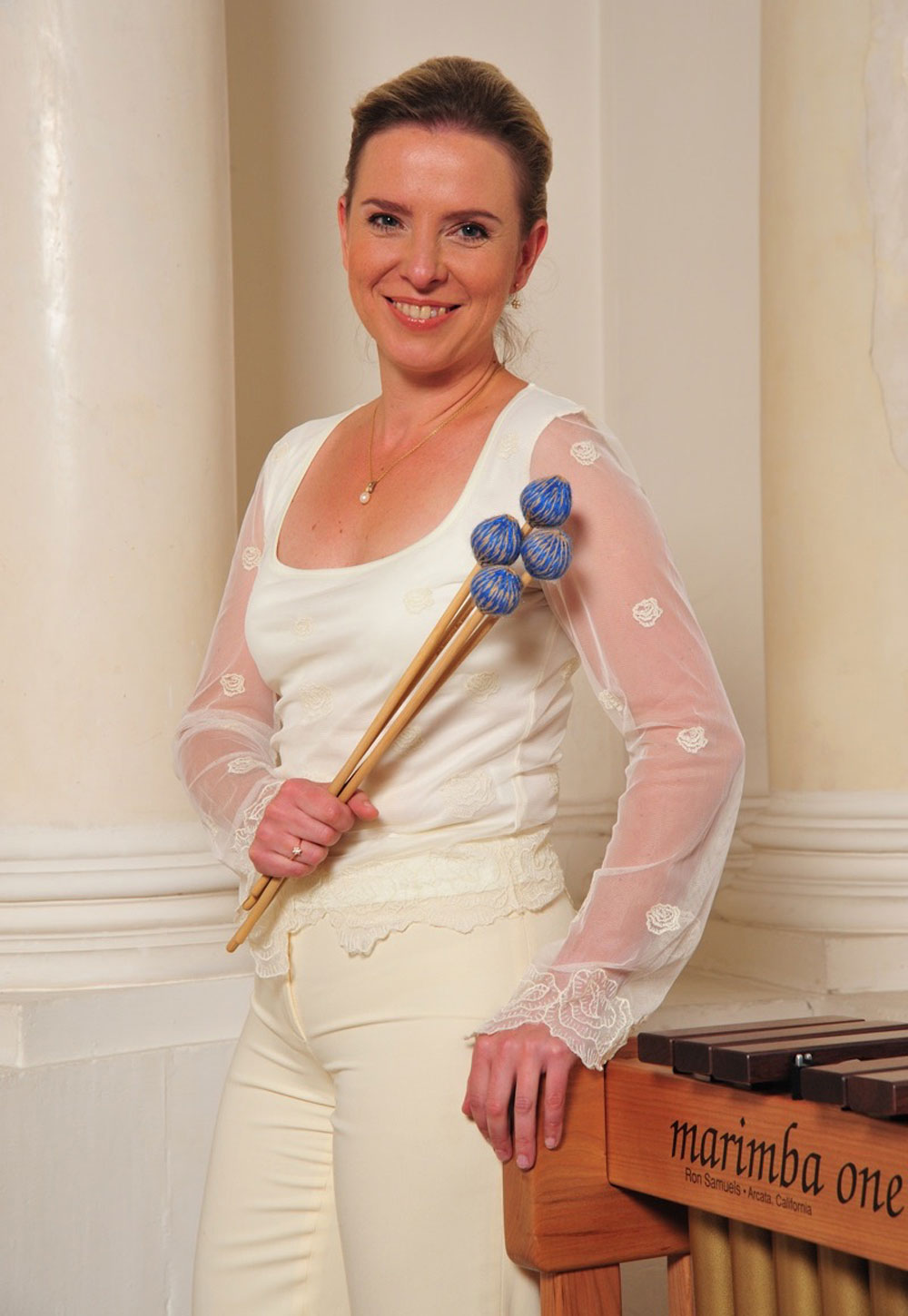 … Critics have given the internationally renowned marimba virtuoso and chamber musician Mycka the sobriquet "she who dances with the mallets": "the greatest fluidity", "perfect mallet technique" and a "marvelous, rhythmic precision" are characteristic for the musician, who is able to simultaneously produce up to six tones on her concert marimba with the sixty narrow wooden bars and resonance pipes.
Expert circles testify to the "extraordinary ichness of tone quality" and "fascinatingly broad palette of musical effects" that the marimba, which is rarely heard as a solo instrument, produces under the whirling mallets of the musician from Stuttgart with Polish roots. Audiences are also enthralled by the artistic elegance and dance-like energy of her playing …
Performances as a soloist at the most important Marimba Festivals (Osaka 1998, Linz 2004, Minneapolis 2010) as well as soloist in many parts of the world with well-known orchestras (Stuttgart Philharmonic, Bochum and Göttingen Symphony, Polish Chamber Philharmonic Sopot, Vienna, Prague and Heilbronn Chamber Orchestra (WKO), Beijing Symphony Orchestra, Camerata Israeli, Maribor, Neubrandenburg and Vogtland Philharmonic, Folkwang Chamber Orchestra, RSO Luxembourg and various Polish symphony orchestras) make Katarzyna Mycka, today a leading pioneer of her still young instrument.