The year 2020 started for the Katarzyna Mycka Marimba Quartet with a tour through Germany. The permanent members Katarzyna Myćka, Conrado Moya, Filip Mercep were joined by Slawomir Mscisz for three concerts and by Franz Bach for five more.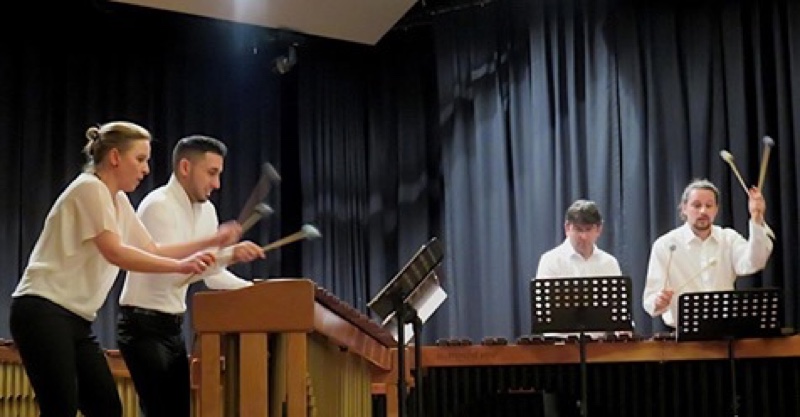 Katarzyna Mycka Marimba Quartet
The program included: Carnival of the Animals by Camille Saint-Saens, arranged by Peter Klemke, Valse Valse by Daniel Nikolas Wirtz and Yeh Gangga by Rüdiger Pawassar.