Young Stage ist eine neue Initiative des Marimba Festiva Vereins, die eine Zusammenarbeit zwischen jungen Marimba-Künstlern und Komponisten fördern bzw. unterstützen will. Wir freuen uns über Vorschläge von Veranstaltungen, die als Forum für Marimba Festiva Wettbewerbspreisträger sowie junge Vereinsmitglieder gedacht sind und zugleich Gelegenheit bieten, dem Publikum neue Marimbawerke vorzustellen.
Young Stage is a new initiative of the Marimba Festiva Association, which will encourage young marimba artists and composers to cooperate together. We look forward to all suggestions for events which are both conceived as a forum for Marimba Festiva Competition prize winners and young members of our Association and offer a possibility to present new marimba works to the audience as well.
Marimba Festiva
Youth Marimba Festiva Ensemble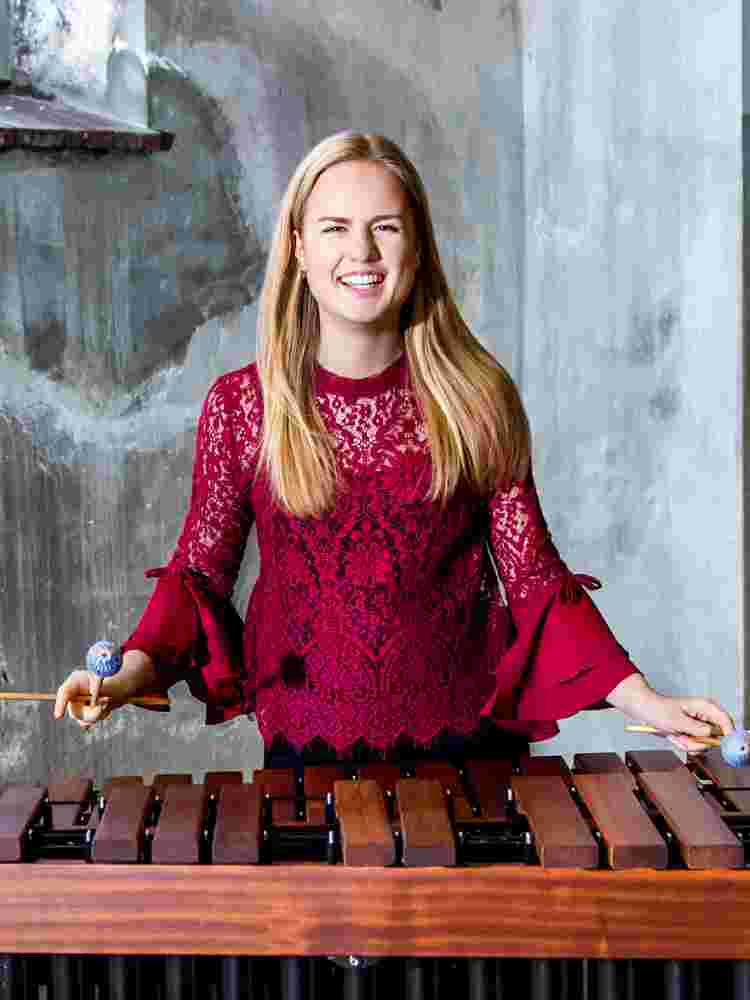 Konzeption / Concept
Um die Vernetzung junger talentierter Musiker*innen zu fördern gründet der Verein Marimba Festiva e.V. ein Ensemble für Marimbist*innen bis 15 Jahre. Vor dem Hintergrund der derzeitigen pandemischen Lage liegt der Fokus zunächst auf der individuellen Vorbereitung im Online-Unterricht, bevor die Jugendlichen in einer Präsenz-Probe aufeinandertreffen. In Abhängigkeit von den die Pandemie betreffenden Regulierungen werden die Ergebnisse online oder live in Nürnberg präsentiert.
To promote the networking of young talented musicians, the Marimba Festiva e.V. association is founding an ensemble of four marimbists up to 15 years of age. Against the background of the current pandemic situation, the project initially focusses on individual preparation in online lessons before the musicians meet in a live rehearsal. Depending on the pandemic regulations the results will be presented in a concert in Nuremberg at the beginning of 2022.