Marimba Festiva
Marimba Festiva e.V. ist ein Verein, der es sich zur Aufgabe gemacht hat, die Marimba als Soloinstrument mehr in den Fokus einer breiteren Öffentlichkeit zu rücken.
Im Rahmen unserer Jugendförderung möchten wir nun noch einen Schritt weitergehen und jungen MusikerInnen die Möglichkeit geben, unter der Anleitung internationaler MarimbasolistInnen miteinander zu musizieren.
Für diesen Zweck sollen mehrere Ensembles unterschiedlicher Alters- und Leistungsstufen gegründet werden, die sich mit speziell auf die Marimba ausgerichteter Musik beschäftigen. Die Bandbreite der Literatur reicht dabei von Klassikern bis hin zu eigens für verschiedene Marimba-Besetzungen neu komponierter Werke. Gez. Hans-Peter Krause
Marimba Festiva is an association that strives to put the spotlight on the marimba as a solo instrument for a broader audience.
As part of our youth development, we would now like to go one step further and give young musicians the opportunity to play together under the guidance of international marimba soloists.
Therefore, we plan on founding several ensembles of different ages and performance levels, which deal with music specially geared to the marimba. The bandwidth of the literature ranges from classics to new works especially composed for different marimba formations. Written by Hans-Peter Krause
Marimba Festiva
Youth Artist Program 2022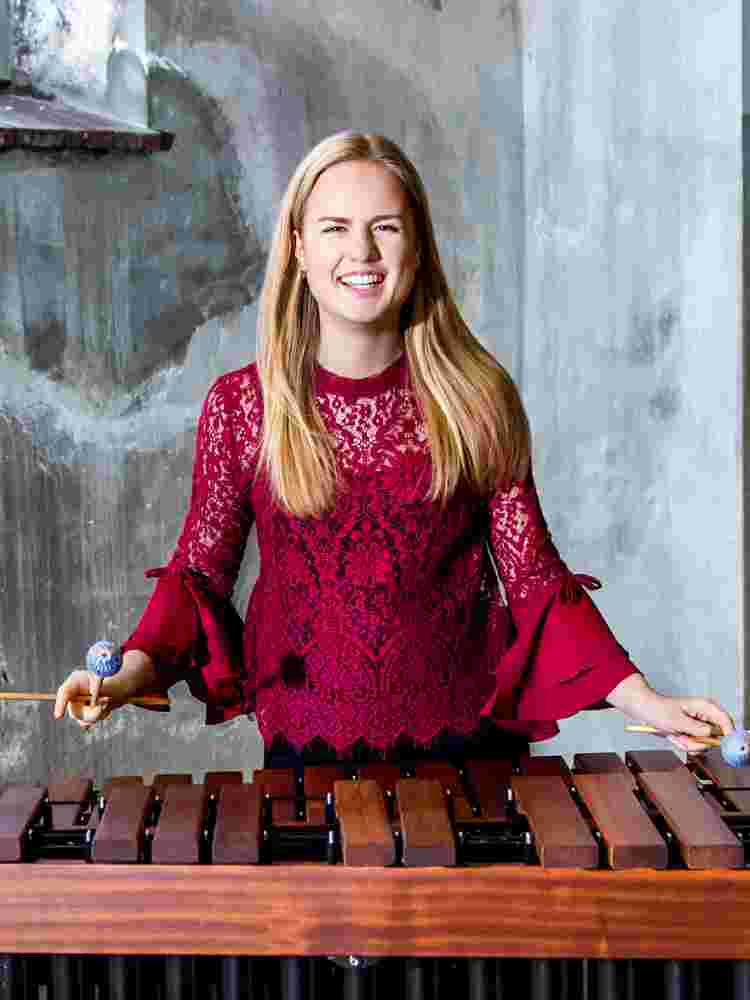 Konzeption / Concept
Um die Vernetzung junger talentierter Musiker*innen zu fördern gründet der Verein Marimba Festiva e.V. ein Ensemble für Marimbist*innen bis 15 Jahre. Vor dem Hintergrund der derzeitigen pandemischen Lage liegt der Fokus zunächst auf der individuellen Vorbereitung im Online-Unterricht, bevor die Jugendlichen in einer Präsenz-Probe aufeinandertreffen. In Abhängigkeit von den die Pandemie betreffenden Regulierungen werden die Ergebnisse online oder live in Nürnberg präsentiert.
To promote the networking of young talented musicians, the Marimba Festiva e.V. association is founding an ensemble of four marimbists up to 15 years of age. Against the background of the current pandemic situation, the project initially focusses on individual preparation in online lessons before the musicians meet in a live rehearsal. Depending on the pandemic regulations the results will be presented in a concert in Nuremberg at the beginning of 2022.