Am 5. Mai kamen zwei Gewinnerinnen des letztjährigen Marimba Festiva-Wettbewerbs, Kaori Kamada und Marianna Bednarska, nach Rückersdorf/Nürnberg, um zur Eröffnung einer Kunstausstellung zu spielen. Als die Künstler ihre Kunstwerke vorstellten, konnten die beiden jungen Damen sogar ihre Percussion-Fähigkeiten auf einigen der Exponate demonstrieren.
On May 5th, Kaori Kamada and Marianna Bednarska, two winners of last year's Marimba Festiva Competition, came to Rückersdorf/Nuremberg to perform at a very special opening night of an art exhibition. When the artists introduced their pieces of art, the two young ladies were even allowed to show their percussional skills on some of the exhibits.
Marianna Bednarska

und

Kaori Kamada

· Fotos:

Bernd Böhmer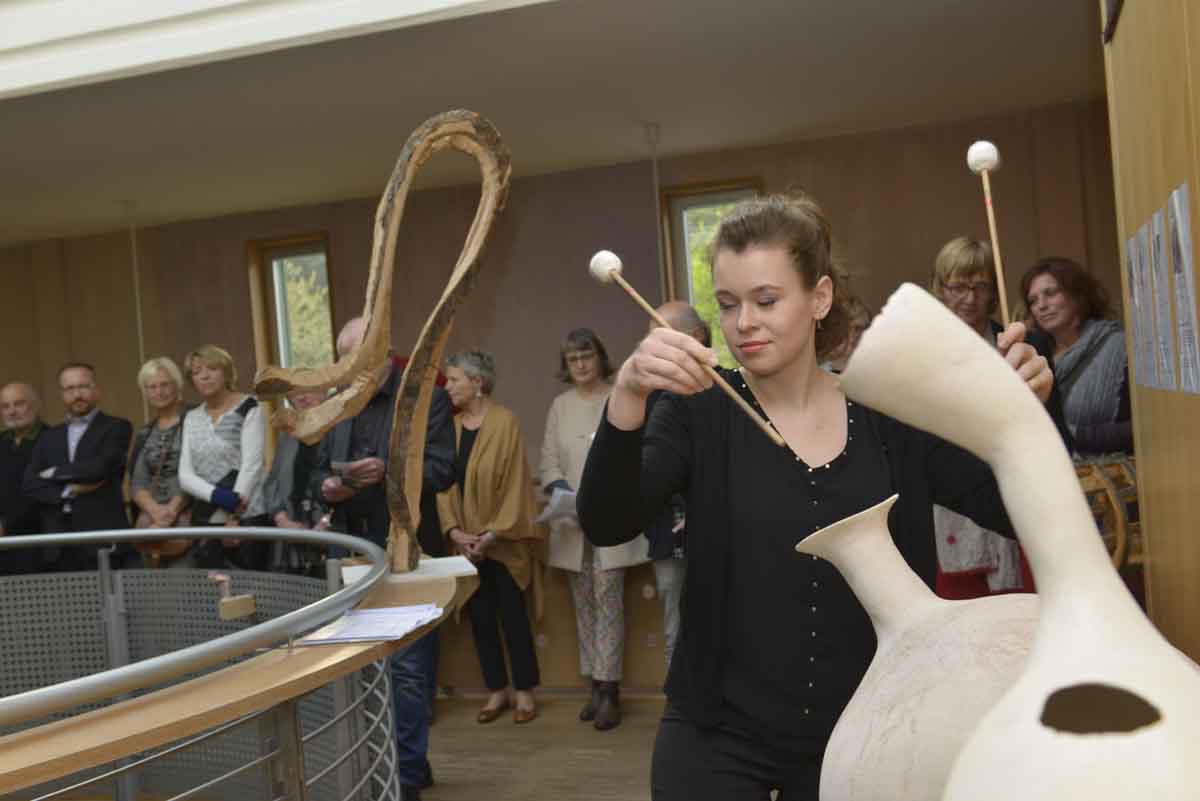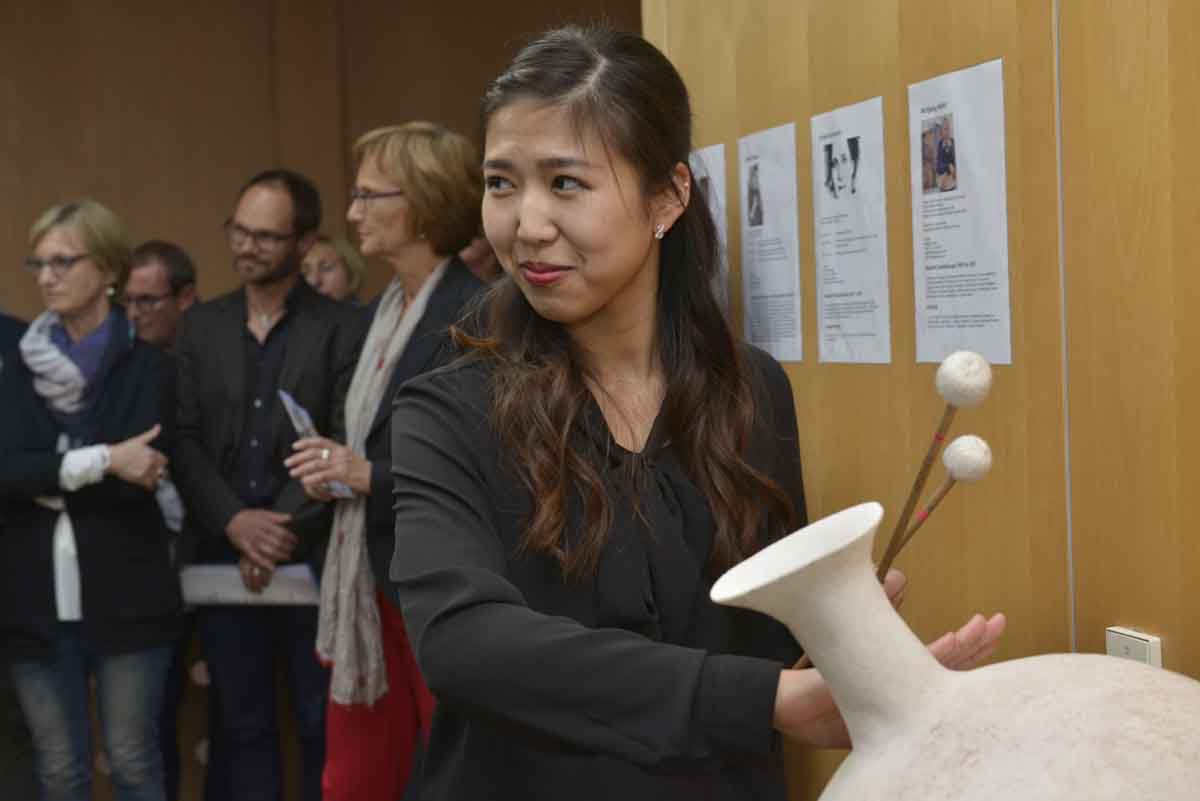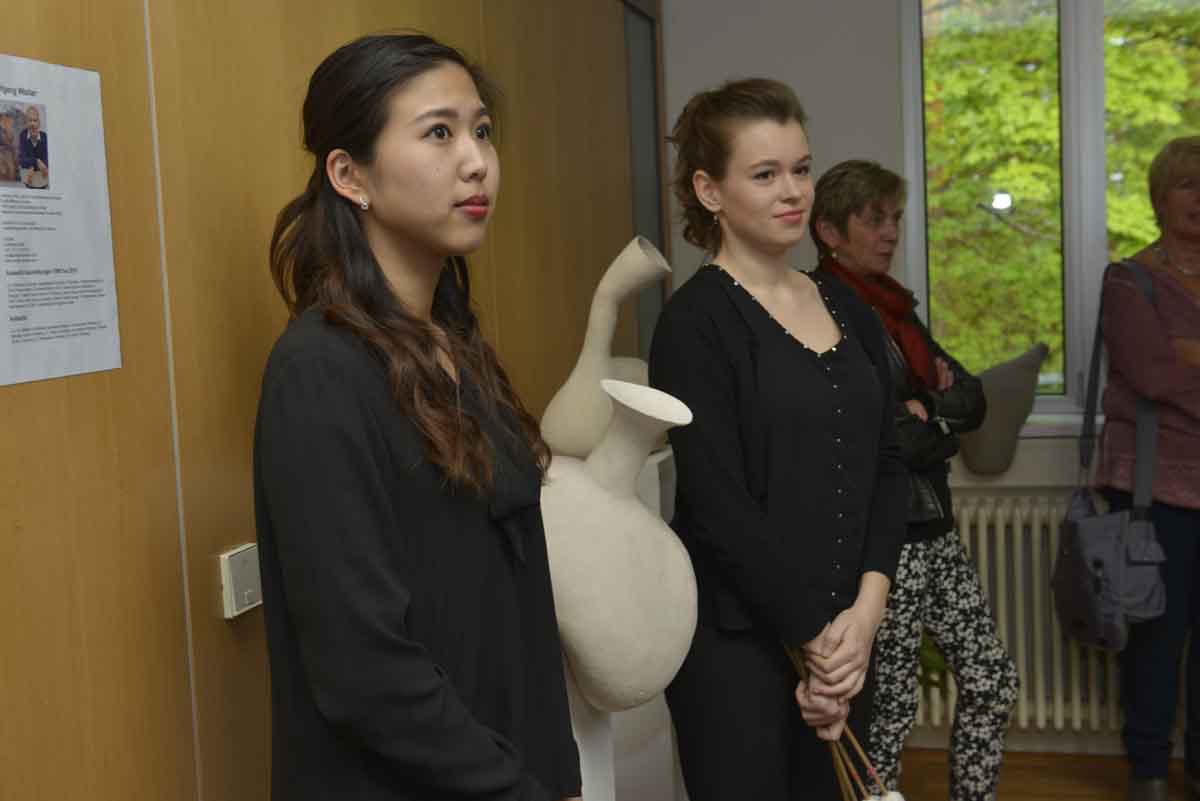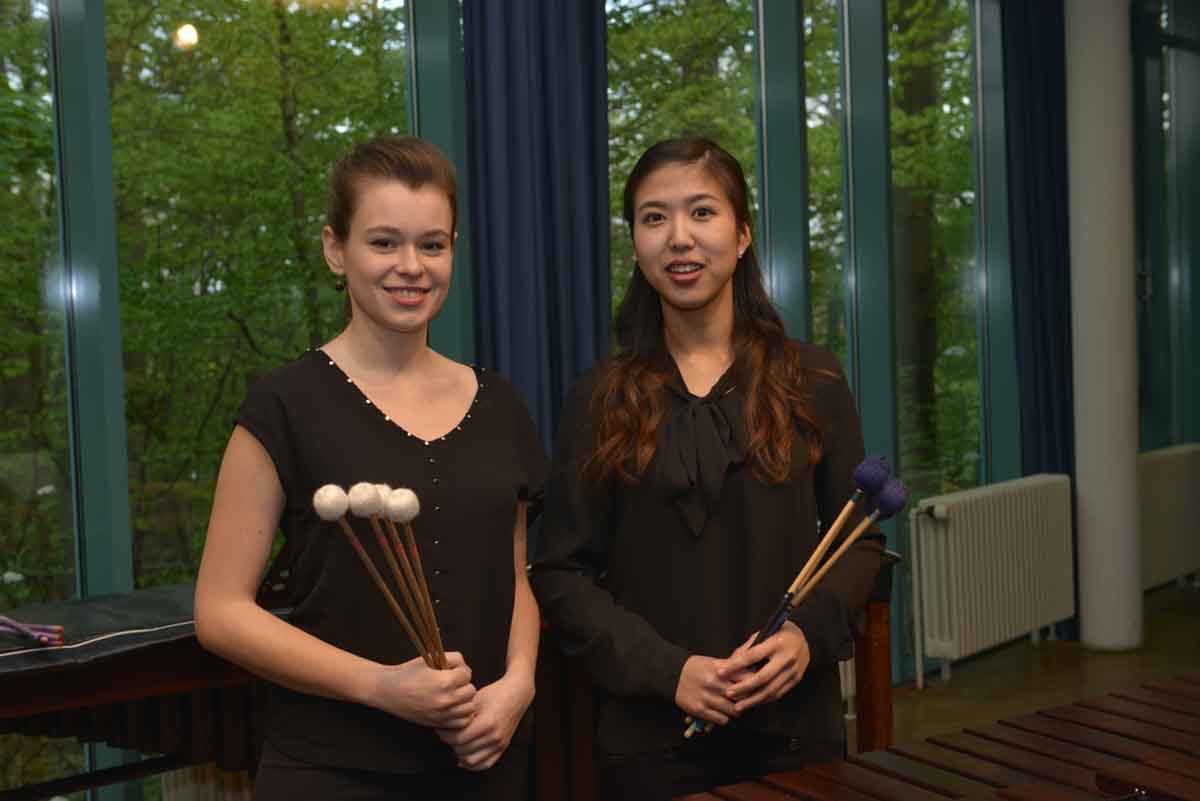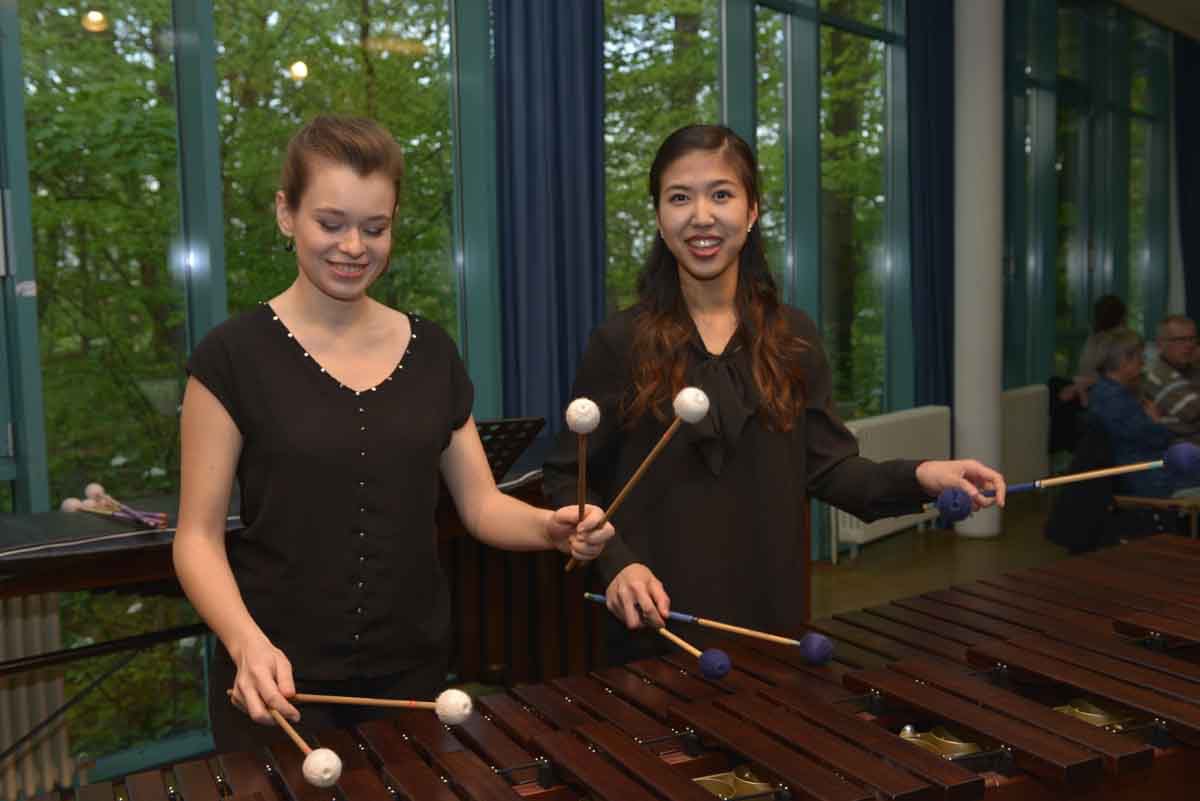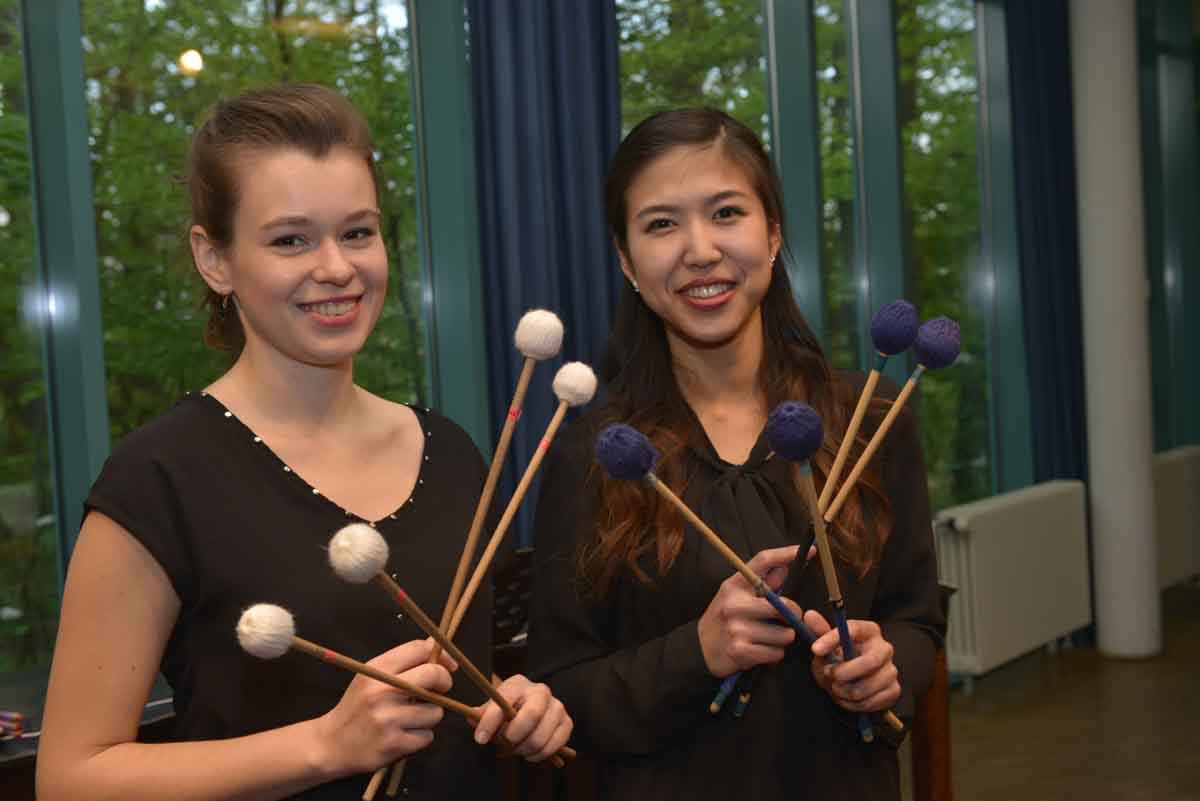 Nach der Galerie-Eröffnung folgte ein Marimba-Konzert, in dem die beiden Solo-Stücke vortrugen sowie gemeinsam im Trio mit Slawomir Mscisz Kammermusik spielten. Die Veranstaltung war ein großer Erfolg und die drei Musiker wurden mit großem Beifall des faszinierten Publikums belohnt. Was für eine wundervolle Nacht für Fans von modernen Bildern, Skulpturen und Marimba-Musik!
The gallery opening was followed by a marimba concert, in which they both performed solo pieces as well as some chamber music together with chairman Slawomir Mscisz. The event was a huge success and the three musicians were rewarded with great applause of a truly fascinated audience. What a wonderful night for fans of modern pictures, sculptures and marimba music!
Marimba-Trio

· Fotos:

Erich W. Spieß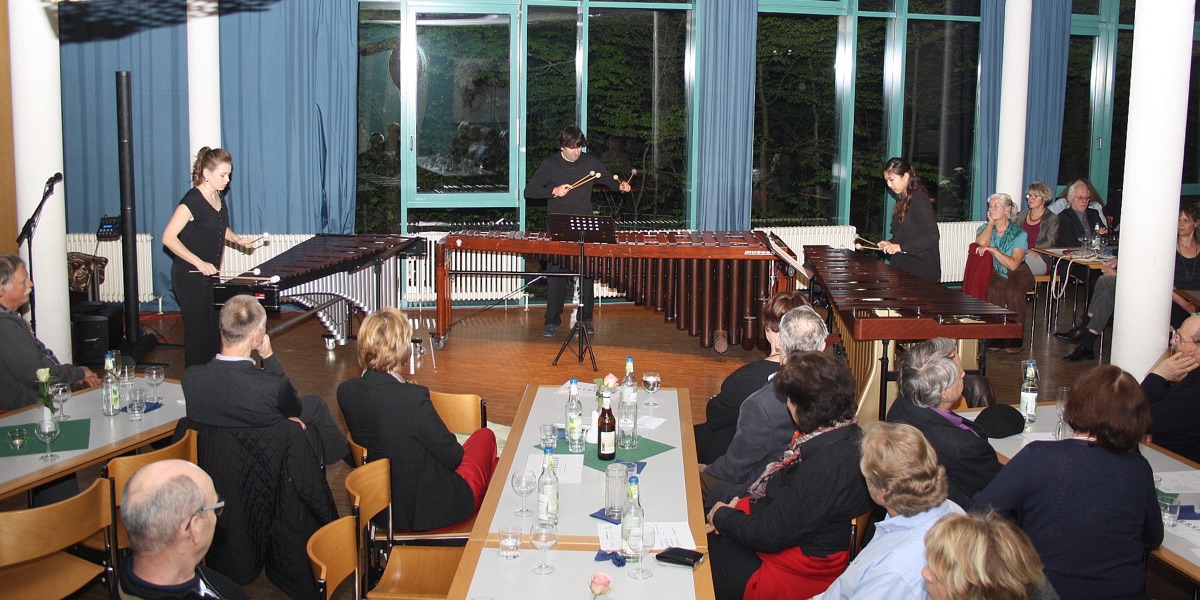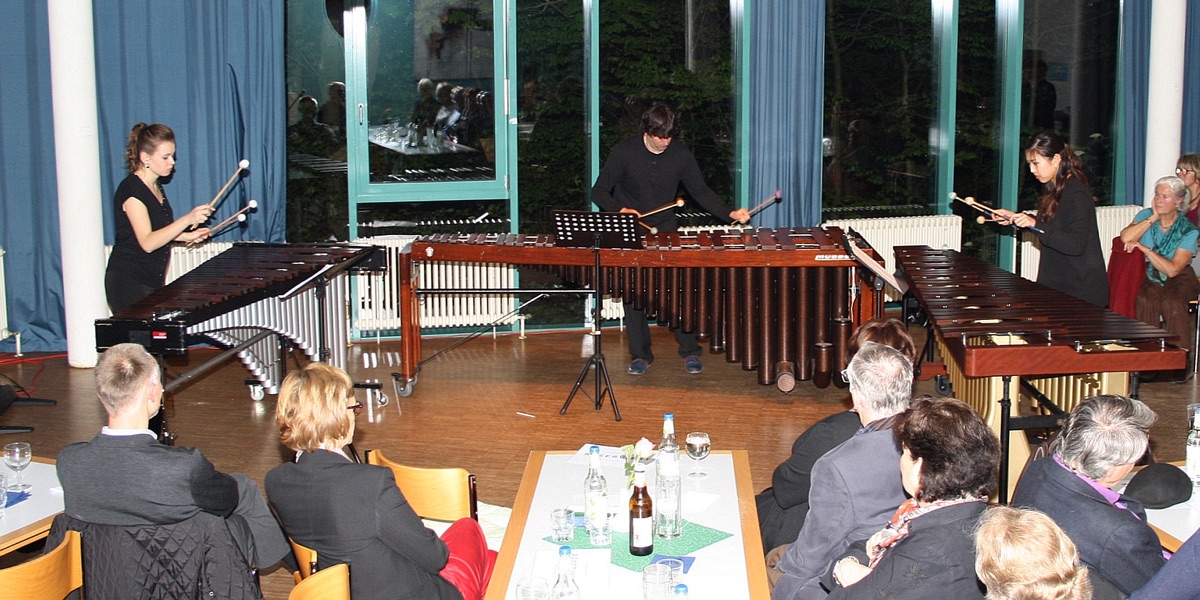 Marianna Bednarska, Slawomir Mscisz, Kaori Kamada
Presse:
Pegnitz-Zeitung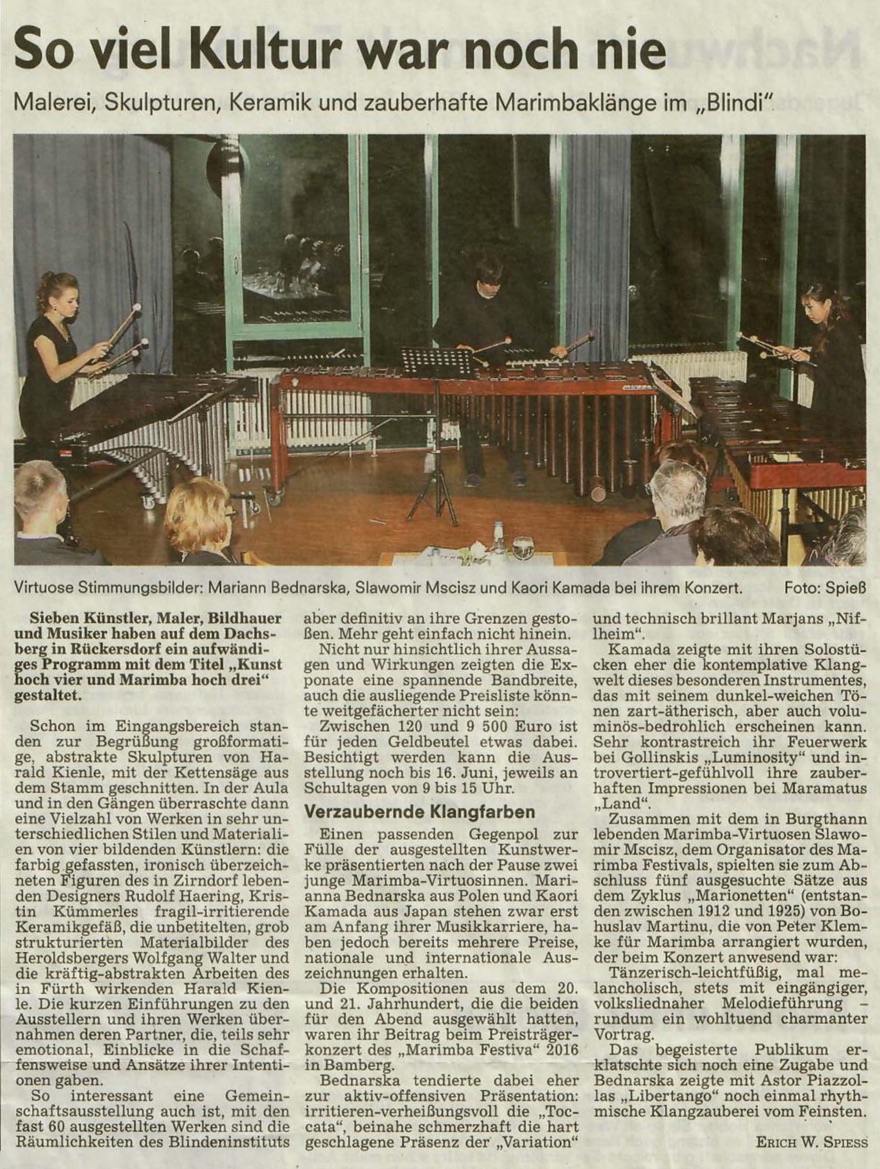 "Soviel Kultur war noch nie" · Pegnitzzeitung, 9. Mai 2017