Marimba Festiva
Katarzyna Mycka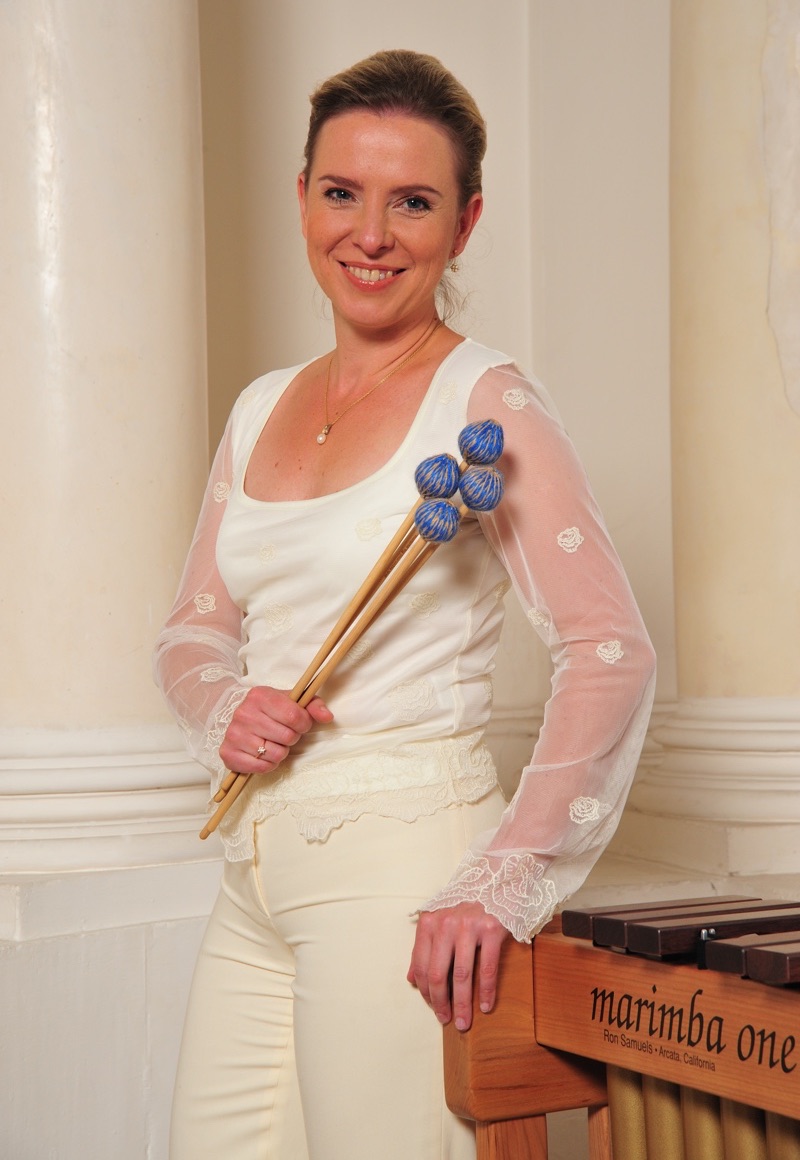 Die Kritik hat der international renommierten Marimba-Virtuosin und Kammermusikerin Katarzyna Myćka den Beinamen "Die mit den Schlägeln tanzt" verliehen: "Höchste Geläufigkeit", "perfekte Anschlagstechnik" und eine "traumhafte rhythmische Präzision" seien charakteristisch für die Musikerin, die auf ihrer Konzertmarimba mit den 60 schmalen Holzplatten und Resonanzrohren aus Metall bis zu sechs Töne gleichzeitig zum Klingen bringt.
Dem relativ selten zu hörenden Solo-Instrument Marimba attestiert die Fachwelt unter den wirbelnden Schlägeln der Stuttgarterin mit polnischen Wurzeln "außergewöhnlichen Klangfarbenreichtum" und "eine faszinierend breite Palette musikalischer Wirkungen". Das Publikum begeistert auch die artistische Anmut und tänzerische Energie ihres Spiels.
Auftritte als Solistin bei den wichtigsten Marimba Festivals (Osaka 1998, Linz 2004, Minneapolis 2010) sowie ebenfalls solistisch in vielen Teilen der Welt mit bekannten Orchestern (Stuttgarter Philharmoniker, Bochumer und Göttinger Symphoniker, Polnische Kammerphilharmonie Sopot, Wiener, Prager und Heilbronner Kammerorchester (WKO), Beijing Symphony Orchestra, Camerata Israeli, Maribor, Neubrandenburg und Vogtland Philharmonie, Folkwang Kammerorchester, RSO Luxemburg sowie diverse polnische Symphonieorchester) machen Katarzyna Myćka, heute zu einer führenden Pionierin ihres noch jungen Instruments.
… Critics have given the internationally renowned marimba virtuoso and chamber musician Mycka the sobriquet "she who dances with the mallets": "the greatest fluidity", "perfect mallet technique" and a "marvelous, rhythmic precision" are characteristic for the musician, who is able to simultaneously produce up to six tones on her concert marimba with the sixty narrow wooden bars and resonance pipes.
Expert circles testify to the "extraordinary ichness of tone quality" and "fascinatingly broad palette of musical effects" that the marimba, which is rarely heard as a solo instrument, produces under the whirling mallets of the musician from Stuttgart with Polish roots. Audiences are also enthralled by the artistic elegance and dance-like energy of her playing …
Performances as a soloist at the most important Marimba Festivals (Osaka 1998, Linz 2004, Minneapolis 2010) as well as soloist in many parts of the world with well-known orchestras (Stuttgart Philharmonic, Bochum and Göttingen Symphony, Polish Chamber Philharmonic Sopot, Vienna, Prague and Heilbronn Chamber Orchestra (WKO), Beijing Symphony Orchestra, Camerata Israeli, Maribor, Neubrandenburg and Vogtland Philharmonic, Folkwang Chamber Orchestra, RSO Luxembourg and various Polish symphony orchestras) make Katarzyna Mycka, today a leading pioneer of her still young instrument.
Marimba Festiva
Maki Takafuji

Maki Takafuji studierte an der Royal Academy of Music in London und schloss den Advanced Course mit dem Diplom mit Auszeichnung ab. Sie schloss ihr Musikstudium am Nagoya College of Music mit einem BA in Musik ab. Während ihres Studiums gab sie mehrere Konzerte. Sie arbeitete als Duo-Partnerin mit Keiko Abe, Katarzyna Mycka. Sie konzertierte auch mit Pedro Carneiro, Kunihiko Komori, Shoko Sakai (Marimba), Richard Stoltzman (Klarinette), Steve Gadd (Drum) und Eddie Gomez (Bass).

Maki gab Konzerte in Tokio (Casals Hall), Nagoya und anderen Städten Japans. Sie hat "Nagoya Marimbas" komponiert von Steve Reich uraufgeführt. Neben Rezitals konzertierte sie mit führenden japanischen Orchestern. Sie bestand das Probespiel für das You Tube Symphony Orchestra 2009 von Google und trat in der Carnegie Hall in New York auf. An diesem Vorsprechen nahmen über dreitausend Bewerber aus siebzig Ländern teil. Maki studierte Marimba bei Eiichi Asabuki, Collin Boyle und Yukie Kurihara, Percussion bei Nicholas Cole und Pauken bei Kurt Hans Goedicke. Sie wird derzeit zur außerordentlichen Professorin für Marimba am Nagoya College of Music ernannt.

Maki Takafuji studied at Royal Academy of Music, London and finished Advanced Course earning Diploma with Merit. She graduated from Nagoya College of Music with BA degree in music. While she was in the college she performed several recitals. She has worked as duo partner with Keiko Abe, Katarzyna Myćka . She also performed with Pedro Carneiro, Kunihiko Komori, Shoko Sakai (Marimba) Richard Stoltzman (Clarinet), Steve Gadd (Drums) and Eddie Gomez (Bass).

Maki gave recitals in Tokyo (Casals Hall), Nagoya and other cities throughout Japan. She premiered "Nagoya Marimbas" composed by Steve Reich. Besides recitals she performed concertos with Japanese leading Orchestras. She passed the audition for the You Tube Symphony Orchestra 2009 hosted by Google, and performed at the Carnegie hall in New York. This audition attracted over three thousand applicants from seventy countries.

Maki studied marimba with Eiichi Asabuki, Collin Boyle and Yukie Kurihara, percussion with Nicholas Cole, and Timpani with Kurt Hans Goedicke. Currantly, She is appointed to the associate professor of marimba at Nagoya College of Music.
Marimba Festiva
Svet Stoyanov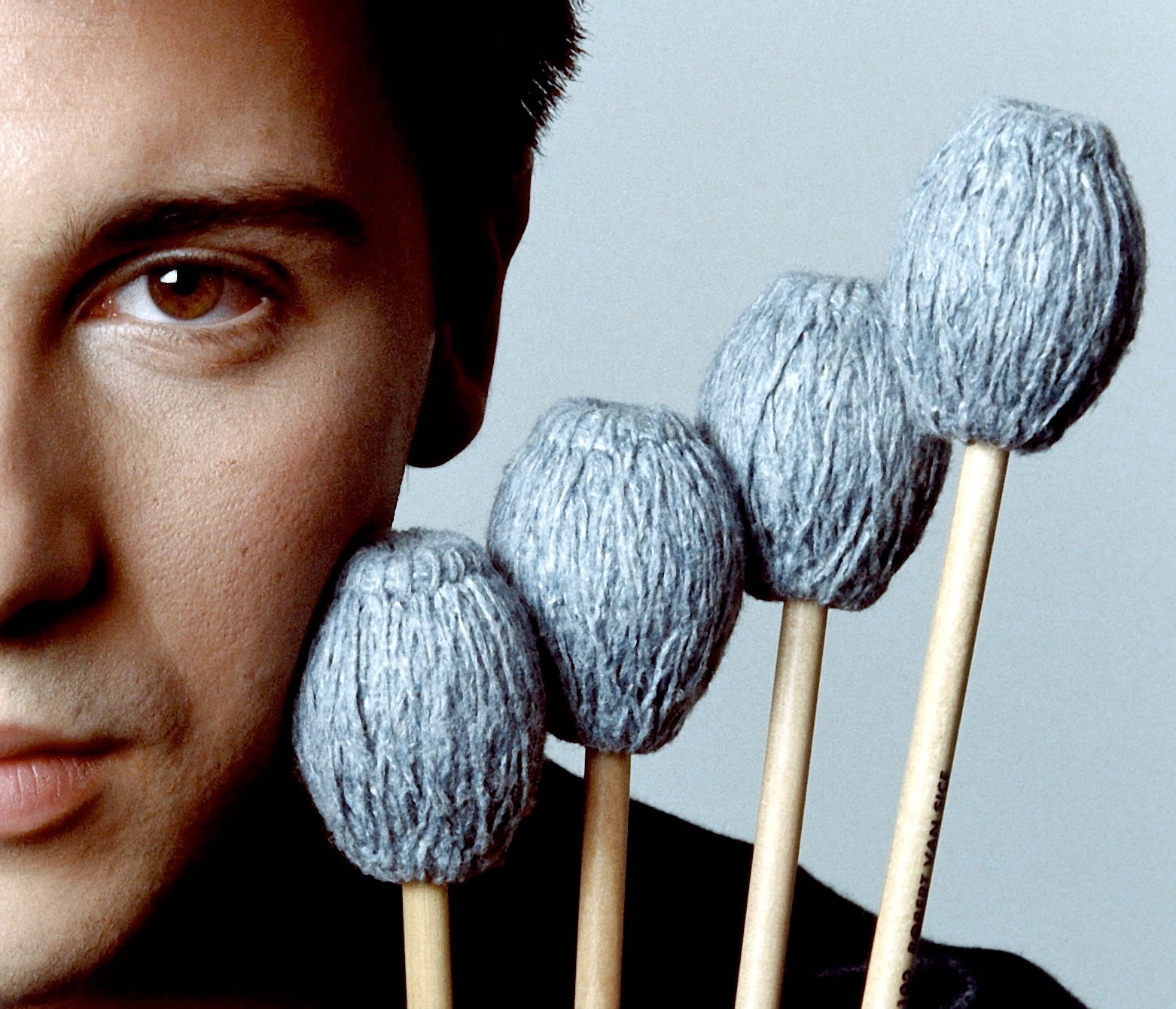 Svet Stoyanov wird von der New York Times für seine "zurückhaltende, aber unverwechselbare Virtuosität" und eine "gewinnende Kombination aus Sanftmut und Fließfähigkeit" gelobt und ist eine treibende Kraft in der modernen Perkussion. Der Gewinner des angesehenen internationalen Wettbewerbs Concert Artists Guild International Competition, Herr Stoyanov, wurde kürzlich mit dem Johns Hopkins University Alumni Award ausgezeichnet.
Einige Höhepunkte seiner Karriere sind Solokonzerte mit dem Chicago, Seattle und den American Symphony Orchestern sowie Soloauftritte im Lincoln Center, der Carnegie Hall, dem Kennedy Center und der Taiwan National Concert Hall. Zu seinen Dirigenten gehören u. a. James Conlon, Gerard Schwarz, Oliver Knussen, Marin Alsop und Pierre Boulez.
Svet Stoyanov hat mit zahlreichen Labels aufgenommen, u. a. mit Telarc, Naxos und Bridge Records. Seine aktuellen Alben "Percussive Counterpoint" sowie "Textures and Threads" wurden international ausgestrahlt und für ihre künstlerische Integrität, virtuose Genialität und exzellente Qualität gelobt. Stoyanovs anstehende Aufnahmeprojekte beinhalten ein originelles audiovisuelles Konzeptalbum sowie eine Platte, die die Musik seines Heimatlandes Bulgarien zelebriert.
Praised by the New York Times for his "understated but unmistakable virtuosity" along with a "winning combination of gentleness and fluidity", Svet Stoyanov is a driving force in modern percussion. Winner of the prestigious Concert Artists Guild International Competition, Mr. Stoyanov was most recently presented with the Johns Hopkins University Alumni Award.
His career highlights feature solo concerto appearances with the Chicago, Seattle, and the American Symphony Orchestras, as well as solo performances in Lincoln Center, Carnegie Hall, Kennedy Center and Taiwan National Concert Hall amongst many others worldwide. Some of the conductors he has performed with include James Conlon, Gerard Schwarz, Oliver Knussen, Marin Alsop and Pierre Boulez.
Svet Stoyanov has recorded with numerous labels, featuring Telarc, Naxos and Bridge Records. His recent albums "Percussive Counterpoint", as well as "Textures and Threads" were broadcast internationally and applauded for their artistic integrity, virtuosic ingenuity and excellent quality. Mr. Stoyanov's upcoming recording projects feature an original concept audio-visual album, as well as a record, celebrating the music of his native country: Bulgaria.
Marimba Festiva
Jochen Schorer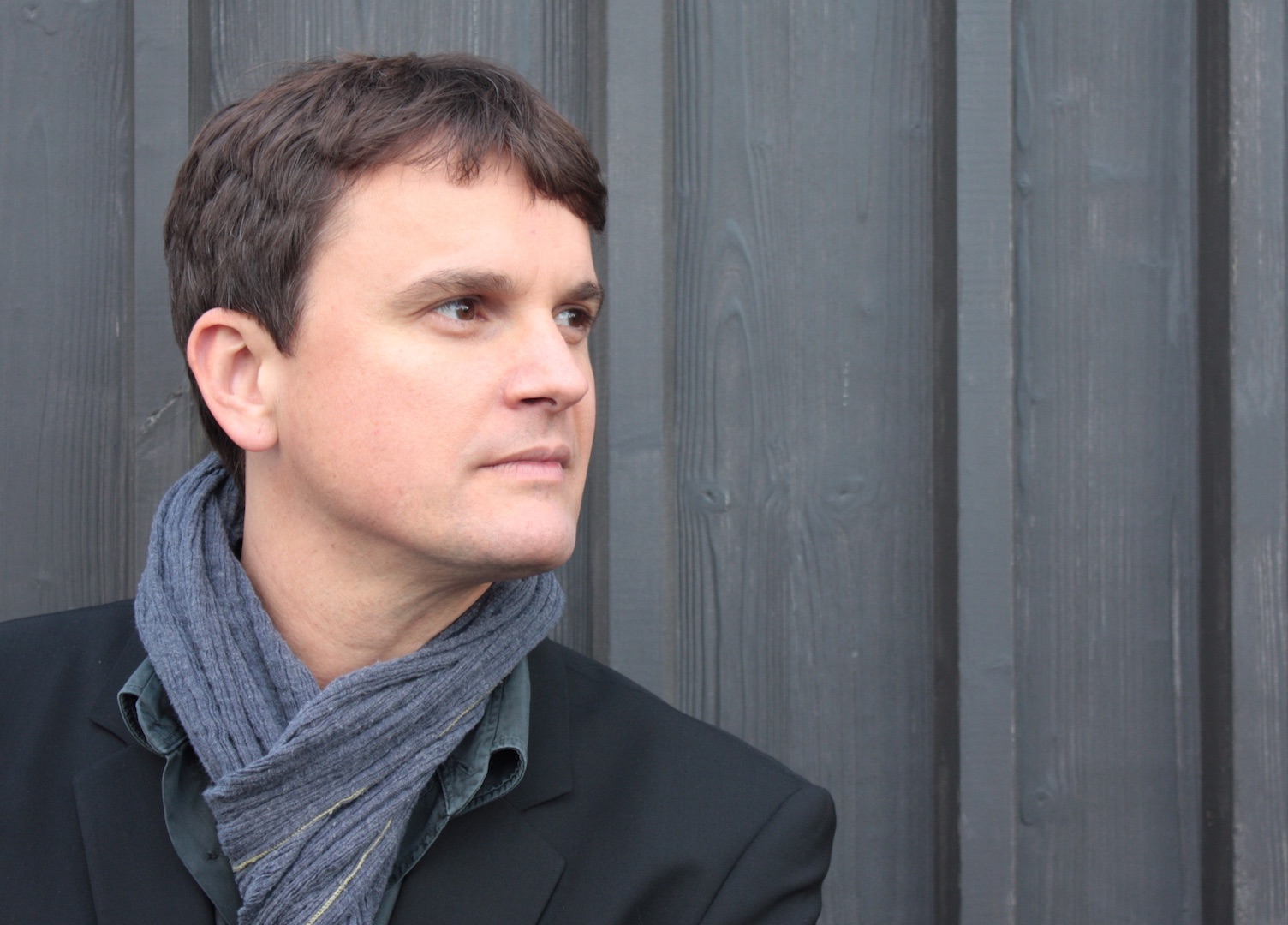 Jochen Schorer studierte in Trossingen, Deutschland, wo er das Glück hatte, ein außergewöhnliches Orchester- und Solo-Schlagzeugtraining zu erhalten. Dort erlebte er unter Prof. Franz Lang neue Musik und Kammermusik auf höchstem Niveau. Unter anderem gewann er den ersten Preis beim Wettbewerb des Konservatoriums für Musik in Weimar und erhielt einen Förderpreis bei der Internationalen Bodenseekonferenz. Außerdem erhielt er ein Stipendium der Deutschen Akademischen Stipendienstiftung, der ältesten und größten deutschen Organisation zur Förderung herausragender Studierender.
Seitdem ist er sowohl in der klassischen Musik als auch im Jazz sehr aktiv. Mit 24 Jahren wurde er Solo-Schlagzeuger im Symphonieorchester des Südwestdeutschen Rundfunks (SWR) in Freiburg. In diesem Ensemble hat er mehr als 100 Uraufführungen bei den renommiertesten Festivals in ganz Europa durchgeführt. Dort nahm er auch zahlreiche CDs sowie Rundfunk- und Fernsehproduktionen auf. Er hat alle Marimba-Parts im gesamten Orchesterrepertoire von Olivier Messiaen (9 CDs) aufgeführt. Er spielte mit den Berliner Philharmonikern und dem Symphonieorchester des Bayerischen Rundfunks (BR) und tourte durch Asien und die USA.
Im Jahr 2012 begann er wieder und spielt weiterhin intensiv Jazz. Seine Zusammenarbeit mit dem Jazzpianisten Johannes Mössinger gipfelte 2014 in ihrer ersten Live-CD, gefolgt von Konzerten in Clubs und Jazzhäusern. Einzigartig ist ihr Klang, der von einem Flügel und seinem Marimbaone-Instrument erzeugt wird. Seit 2014 ist Jochen Schorer Professor für Klassische Schlaginstrumente am Konservatorium Nürnberg und Universitätsdozent an der Kunstschule Bern.
Jochen Schorer studied in Trossingen, Germany, where he had the good fortune of receiving extraordinary orchestral and solo percussion training. There he experienced new music and chamber music at a very high level under Prof. Franz Lang. Among others, he won first prize at the Conservatory of Music competition in Weimar and received a support prize at the International Bodensee Conference. He also received a scholarship from the German Academic Scholarship Foundation, Germany's oldest and largest organisation which supports and promotes outstanding students.
Since then, he has been very active in both classical and jazz genres. At the age of 24 he won the position of principal percussionist in the Symphony Orchestra of the Southwest German Broadcasting Company (SWR) in Freiburg. Within this ensemble he has performed more than 100 world premieres at the most prestigious festivals all over Europe. There he also recorded many CDs as well as radio and TV productions. He has performed all of the marimba parts in the entire orchestral repertoire of Olivier Messiaen (9 CDs). He has played with the Berlin Philharmonic and the Symphony Orchestra of the Bavarian Broadcasting Company (BR) and has toured Asia and the United States.
In 2012 he began again and continues to play jazz intensively. His collaboration with the jazz pianist Johannes Mössinger culminated in 2014 in their first live CD, followed by concerts in clubs and jazz venues. Their unique feature is their sound produced by a grand piano and his Marimbaone instrument. In 2014 Jochen Schorer became Professor for Classical Percussion at the Conservatory of Music in Nürnberg and university lecturer at the School of the Arts in Bern.
Marimba Festiva
Sławomir Mscisz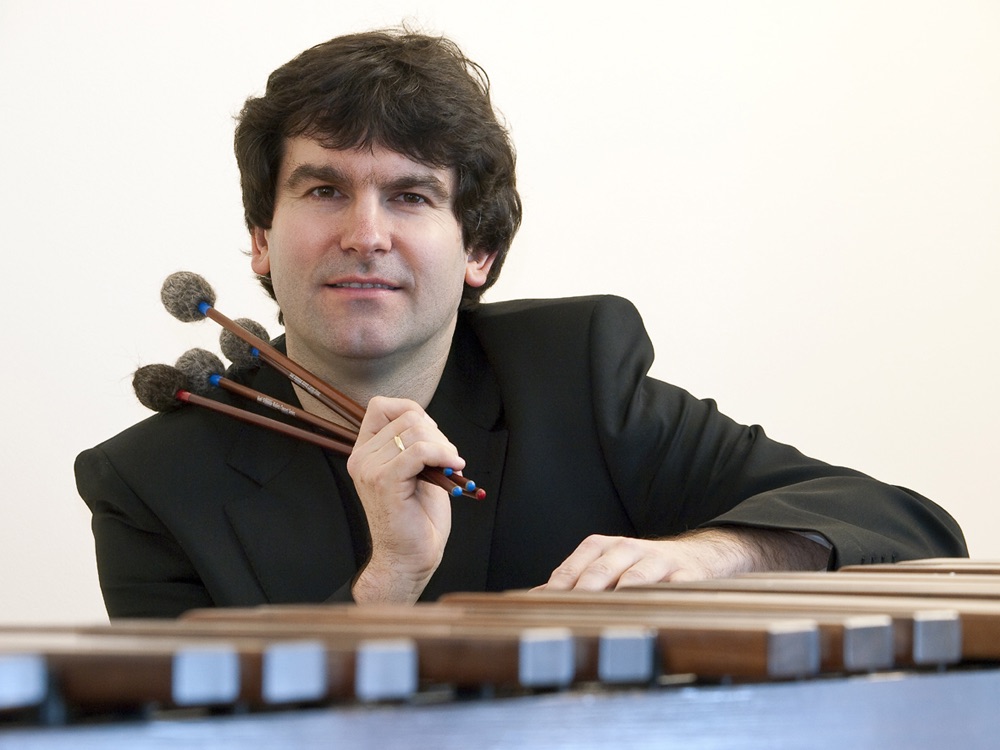 Slawomir Mscisz, geboren im südöstlichen Przeworsk, erhielt mit 16 Jahren seine erste Ausbildung zum Schlagzeuger und Marimba. Sein Studium beschreibt er als wegweisend am Konservatorium für Musik in Krakau in der Klasse von Stanislaw Welanyk. Nach 1998 setzte er die vielseitige Ausbildung an den Universitäten Nürnberg, Würzburg und Amsterdam fort.
Mscisz ist Sieger des Penderecki-Wettbewerbs in Krakau, des IHK-Wettbewerbs und des Mozart-Wettbewerbs in Nürnberg. Als Solist und Kammermusiker nahm er an zahlreichen Festivals teil, wie: Stevens Marimba Competition and Festival – USA, Maggio Musicale de florention – Italien, New Music Marathon – Prag, Melos Etos Festival – Bratislava. Seine künstlerische Laufbahn spiegelt sich in den beiden CDs wider, die er spielte: Bach 2003 und Marimba Classica mit den Ensembles der marimba Festiva Association.
In den letzten Jahren widmet sich Slawomir Mscisz pädagogischen Aufgaben. Dazu gehört u.a. die Teilnahme am Projekt "Wachsen mit Musik", in dem Marimba-Kindern und -Jugendlichen konzertante Formen nahe gebracht werden. Slawomir Mscisz ist Initiator und Gründer des internationalen Projektes "Marimba Festiva Association" mit dem Ziel, die Marimba fest im klassischen, kulturellen und konzertanten Leben zu verankern.
Slawomir Mscisz, born in Poland's southeastern town of Przeworsk, received his first drums and marimba training at the age of 16. He describes his studies as groundbreaking at the Conservatorium for music in Cracow in the class of Stanislaw Welanyk. After 1998 he continued the manifold training in the universities of Nuremberg, Würzburg and Amsterdam.
Mscisz is the winner of the Penderecki competition in Krakow, the IHK competition and the Mozart competition in Nuremberg. As a soloist and chamber musician he participated in numerous festivals, such as: Stevens Marimba Competition and Festival – USA, Maggio Musicale de florention – Italy, new music Marathon – Prague, Melos Etos Festival – Bratislava.. His artistic career is reflected in the two CDs he played: Bach 2003 and Marimba Classica with the ensembles of the Marimba Festiva Association.
In recent years Slawomir Mscisz is dedicated to the pedagogical tasks. This includes, among other things, the participation in the project "Growing with music" in which the marimba children and adolescents are brought close to concertante form. Slawomir Mscisz is the initiator and founder of the international project "Marimba Festiva Association" with the aim of firmly anchoring marimba in classical, cultural and concert life.