Lebendige Stadt mit reicher Geschichte

Die alte Kaiser- und Bischofsstadt Bamberg gilt als eine der schönsten Städte Deutschlands
Das "tausendjährige Gesamtkunstwerk" der Bamberger Altstadt wurde 1993 aufgrund seines einmaligen Stadtensembles in die Liste des UNESCO Welterbes der Menschheit aufgenommen. Gotik und bürgerlicher Barock bestimmen das Bild der im Kern mittelalterlichen Stadt. Dieses städtebauliche Juwel lebt mit und von seiner reichen Geschichte und hat dabei sein menschliches Maß bewahrt.
Das Bewusstsein vom unersetzlichen Wert dieser alten Stadt ist auch bei den Bambergern selbst sehr ausgeprägt. Man lebt in und mit dem Schatz der Geschichte und die Moderne arrangiert sich täglich neu mit der historischen Stadt. Heute ist Bamberg lebendiger denn je und mit 75.000 Einwohnern prosperierender Wirtschaftsstandort und junge Universitätsstadt. Einheimische wie Touristen schätzen besonders die hohe Lebensqualität – nicht nur im Sommer, wenn die Menschen in Scharen "auf die Keller" (in die Biergärten) pilgern. Die wunderschöne Natur- und Flusslandschaft ist zudem ein wahrer Schatz für Freizeitunternehmungen aller Art. Und als pulsierendes Oberzentrum verfügt Bamberg über reiche Angebote für Kunst und Kultur, Tagungen und Kongresse sowie Sport. Basis der Lebensqualität sind die rund 50.000 Arbeitsplätze, die Bamberg zu einem bedeutenden Wirtschaftsstandort mit großem Einzugsbereich machen.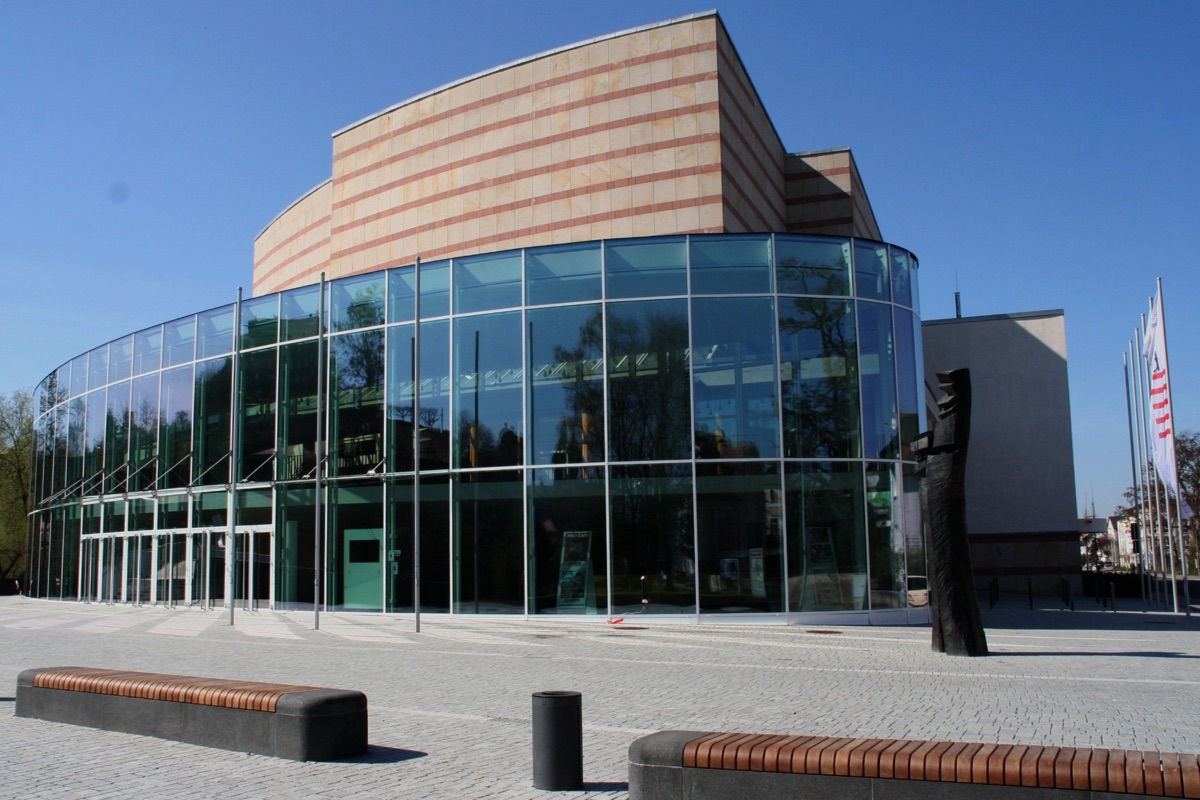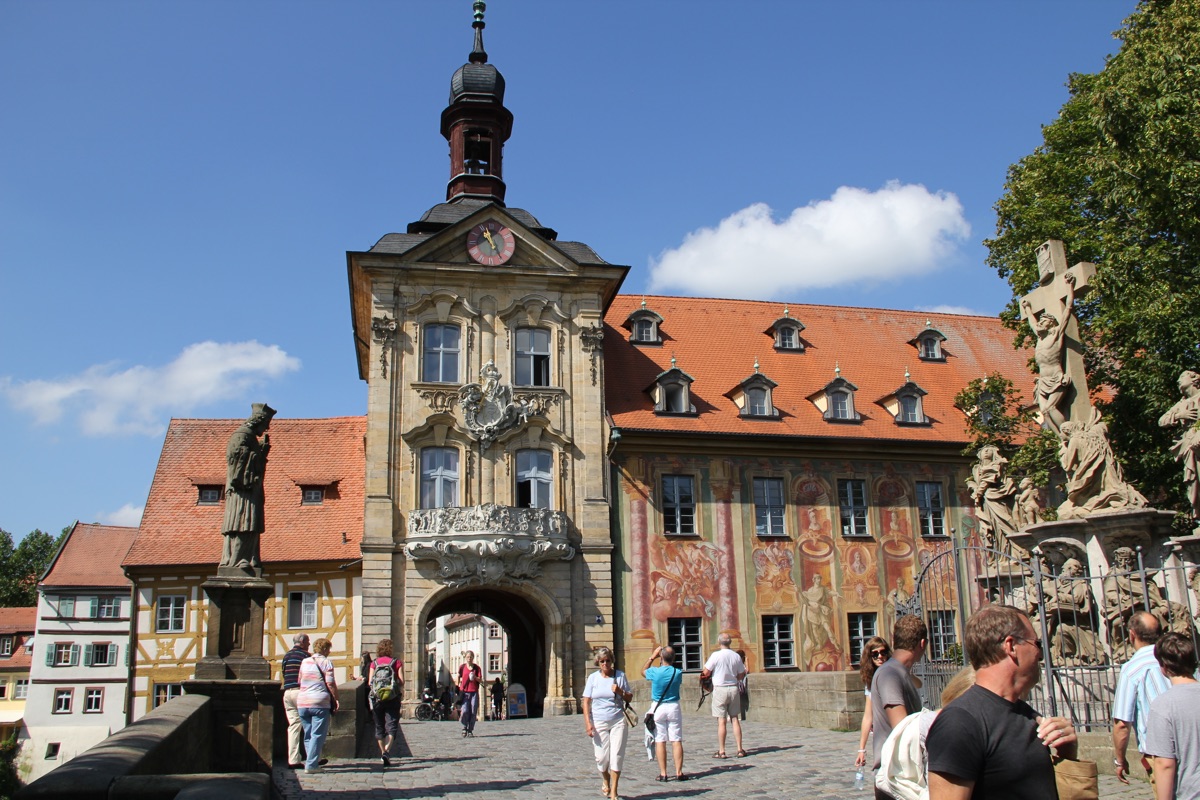 Bamberg

·

Fascination of a World Heritage Site

As visitors wander through the UNESCO World Heritage Site of Bamberg, they are particularly enchanted by the city's many different facets. In the hill city Bamberg portrays itself as the Franconian Rome, the island city with Little Venice is its lively heart, the market gardeners' district a part of town steeped in tradition. Bamberg, this means beer from nine breweries within the city, supped in traditional brewery pubs, this means shopping in modern shops and a historical atmosphere.

More than 2400 listed buildings, winding lanes and an abundance of mediaeval churches make Bamberg a work of art of immense historical value. Because of the impressively well preserved architectural ensemble in the Old Town, Bamberg was awarded the title of UNESCO World Heritage Site in 1993. Not without reason: the successful mix of imposing architectural styles and baroque town houses lend the town an atmosphere that captivates visitors as soon as they arrive.