I

nternationale

M

arimba

S

eminare und

E

vents 2019
26 – 28. April 2019

,

Nürnberg/Germany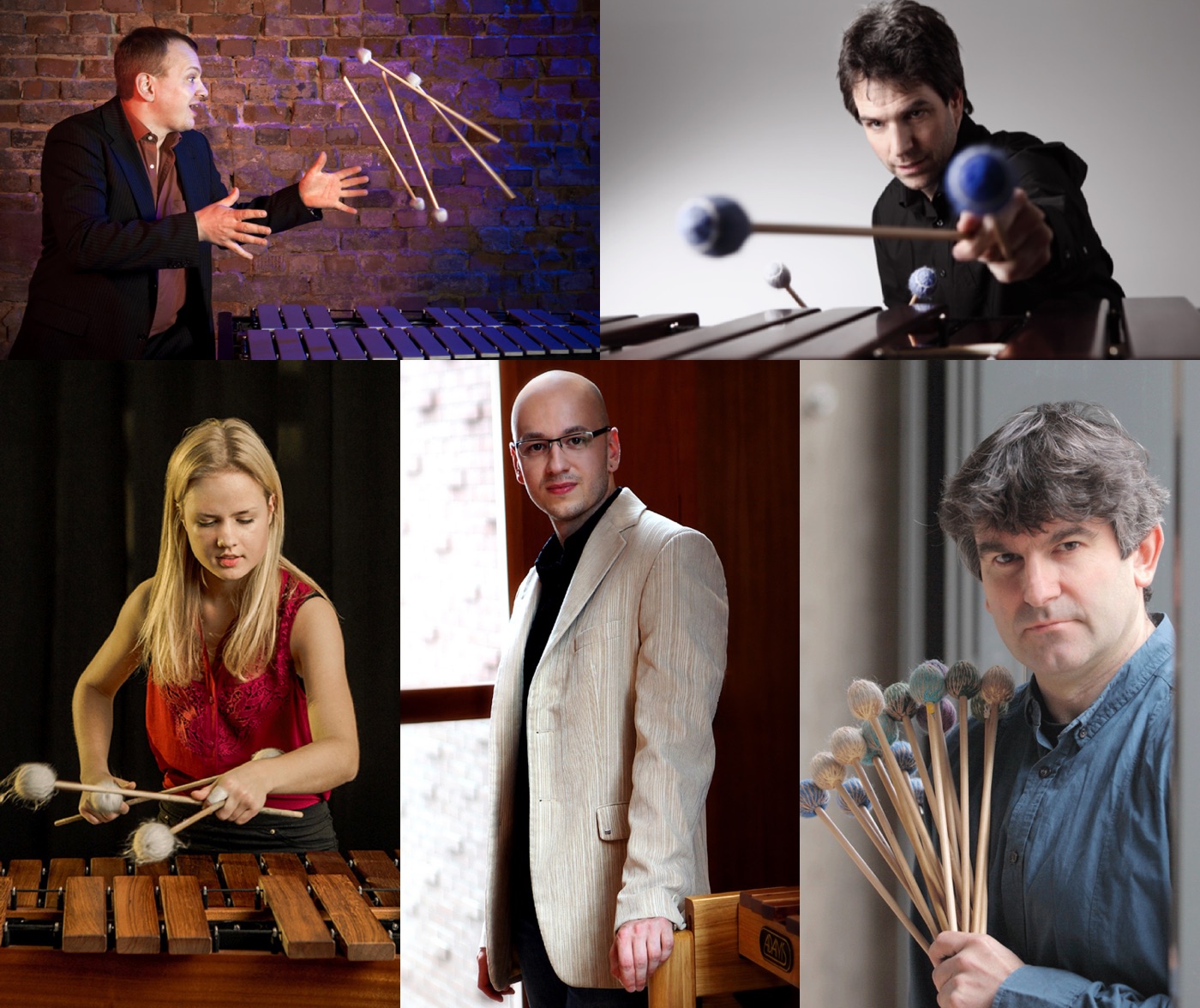 Florian Bührich – D, Raphael Christen – Zürich, Charlotte Hahn – Köln, Wojciech Herzyk – Katowice / Pl und Slawomir Mscisz – Vorsitzender des Marimba Festiva Vereins
Ende April (26.- 28. April) starten in Nürnberg bereits zum 9. Mal Internationale Marimba Seminare, die nun zum zweiten Mal in der "Berufsfachschule für Musik MUSICATION" durchgeführt werden. Komfortable Räume und ein stimmungsvoller Konzertsaal bieten eine angenehme Atmosphäre, um sich mit der Marimba-Musik auseinander zu setzen.
Diesjährige Dozenten sind: Raphael Christen – Zürich, Wojciech Herzyk – Katowice/ Pl, Charlotte Hahn – Köln und Slawomir Mscisz – Vorsitzender der Marimba Festiva Vereins, Florian Bührich – D, der die klassische Form der Seminare mit einem Jazz/Pop-Workshop bereichern wird.
At the end of April (26. – 28. April), International Marimba Seminars will be held in Nuremberg for the eight time, but for the second time in the "High School of Music MUSICATION". Very comfortable rooms and a nice concert hall create a pleasant atmosphere to focus on marimba music and improve both skills and expression.
This year's Professors are: Raphael Christen – CH – Zürich, Wojciech Herzyk – Katowice/ PL, Charlotte Hahn – Zürich and und Slawomir Mscisz – Chairman of the Marimba Festiva Association, Florian Bührich – D, who will offer you a marimba seminar in a jazz/pop-workshop.
Auf baldiges Treffen in Nürnberg

|

See you soon in Nuremberg!


Slawomir Mscisz

Marimba Festiva
Über
|

About

»

IMSE

Die internationalen Marimba Seminare und Events (IMSE) sind ein fest etablierter und wichtiger Baustein im Gesamtkonzept von Marimba Festiva, welches nicht nur junge Talente, sondern auch die Eigenständigkeit der Marimba fördern will. Um beiden Ansprüchen gerecht zu werden, bieten die dreitätigen Seminare jungen Marimbaspielern die Möglichkeit, sich von erfahrenen und bekannten Marimbavirtuosen inspirieren zu lassen.

The international marimba seminars and events (IMSE) are a well established and crucial component in Marimba Festiva's conception, which aims at the promotion of both young talents and the independence of the marimba. In order to meet both expenses, our three-day seminars give young marimbists the opportunity to become inspired by experienced and well-renowned marimba virtuosos.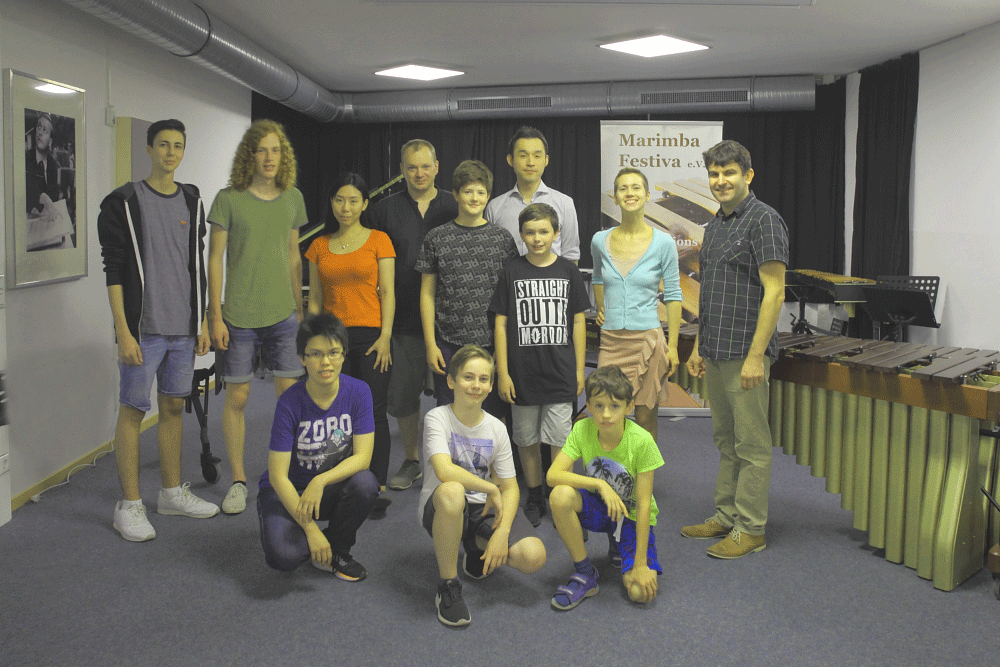 Teilnehmer · IMSE 2018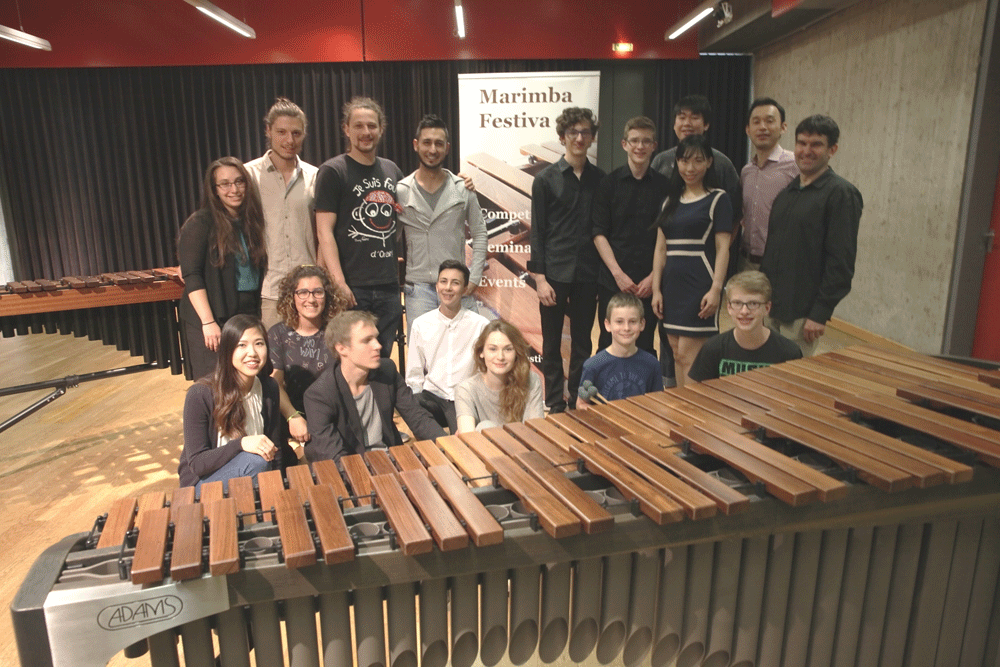 Teilnehmer · IMSE 2017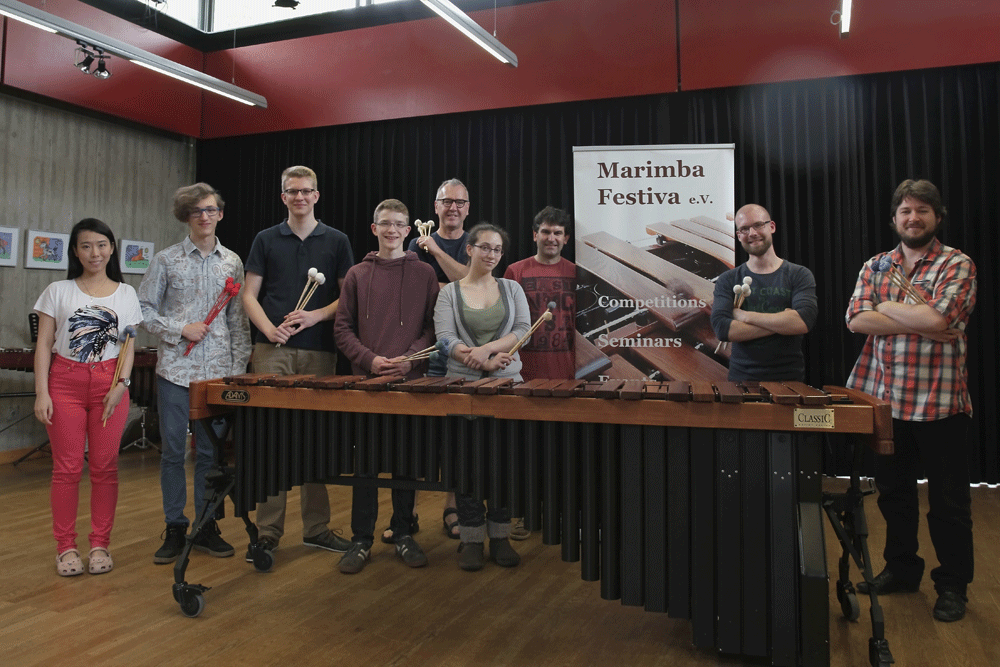 Teilnehmer · IMSE 2016*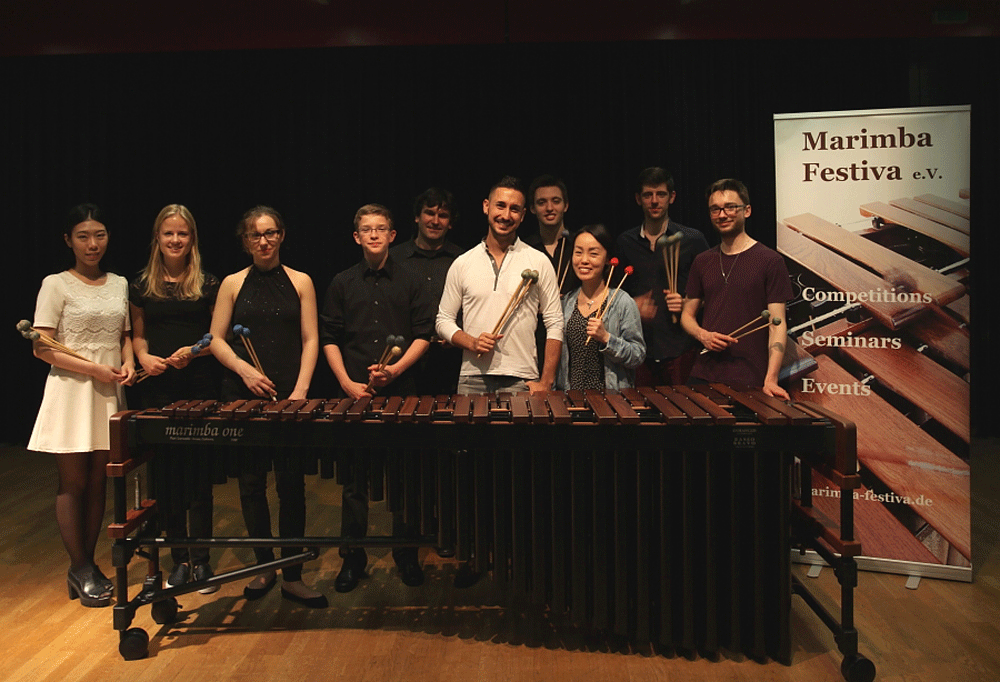 Teilnehmer · IMSE 2015*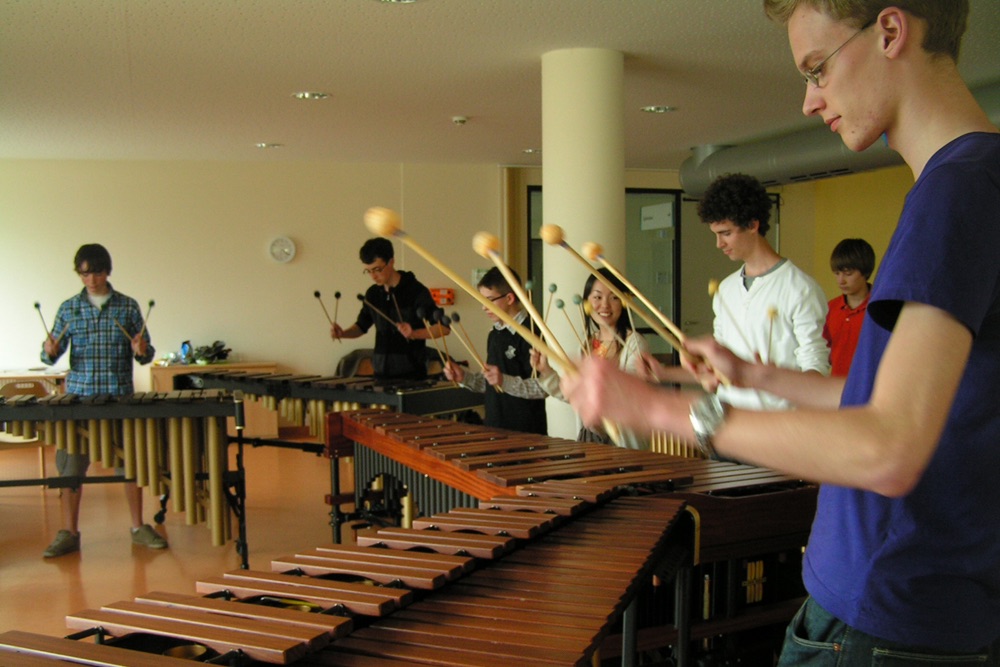 Teilnehmer · IMSE 2011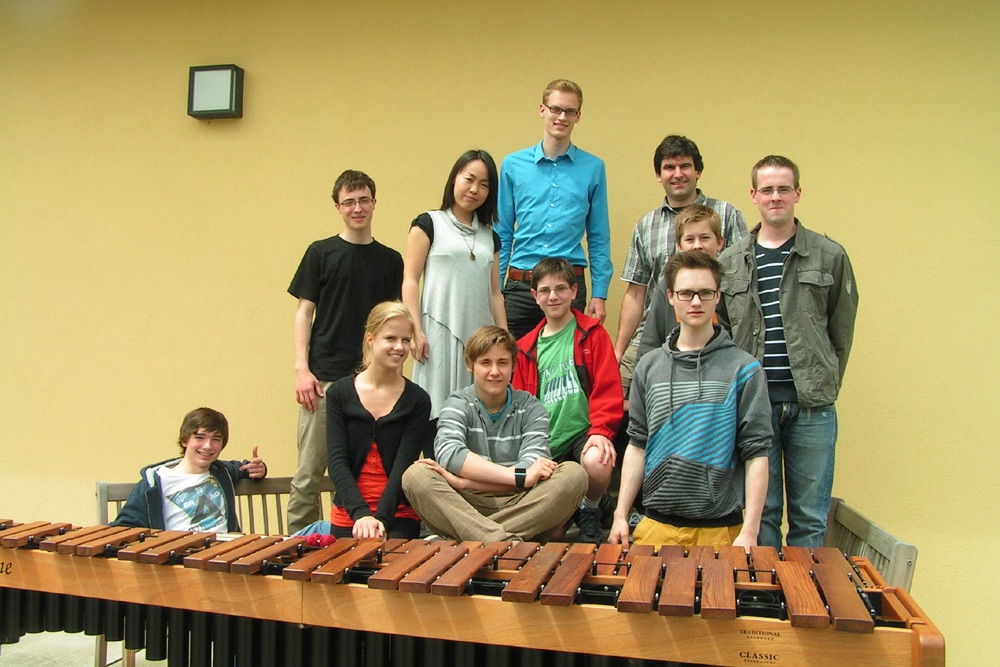 Teilnehmer · IMSE 2012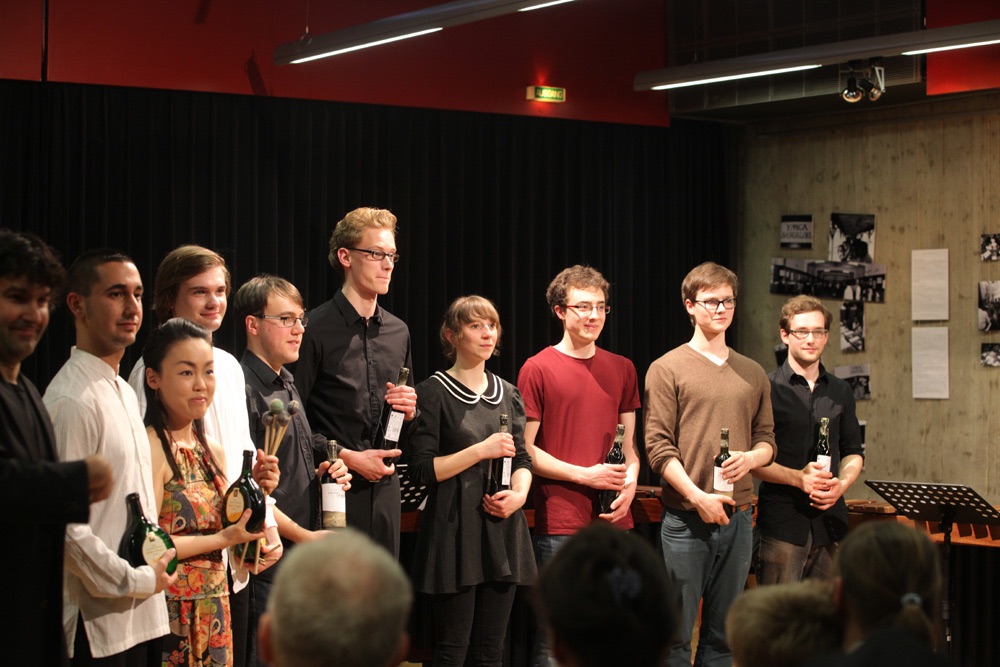 Teilnehmer · IMSE 2013*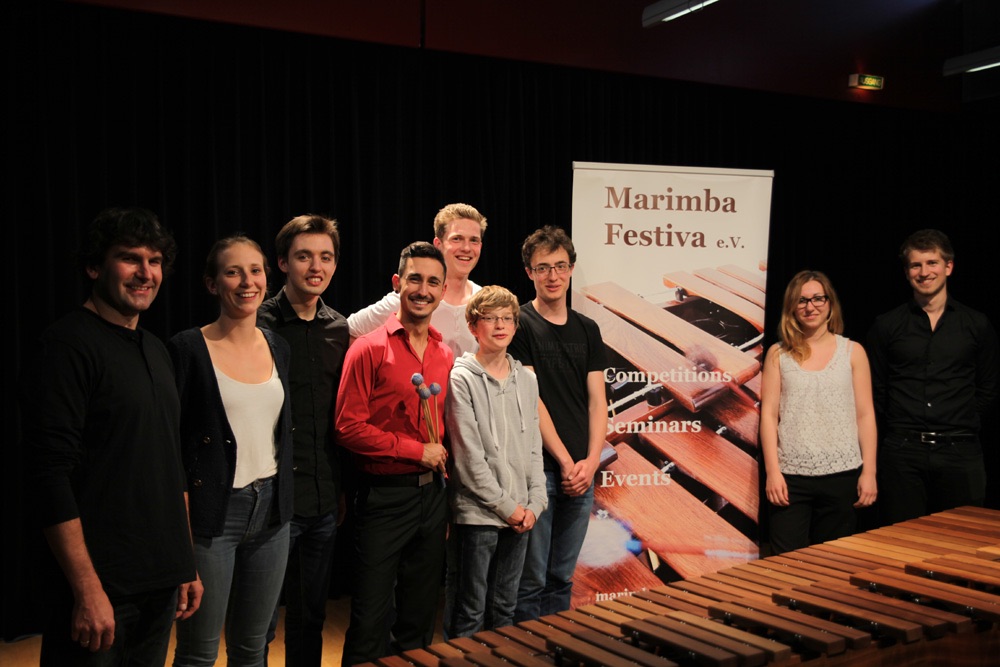 Teilnehmer · IMSE 2014*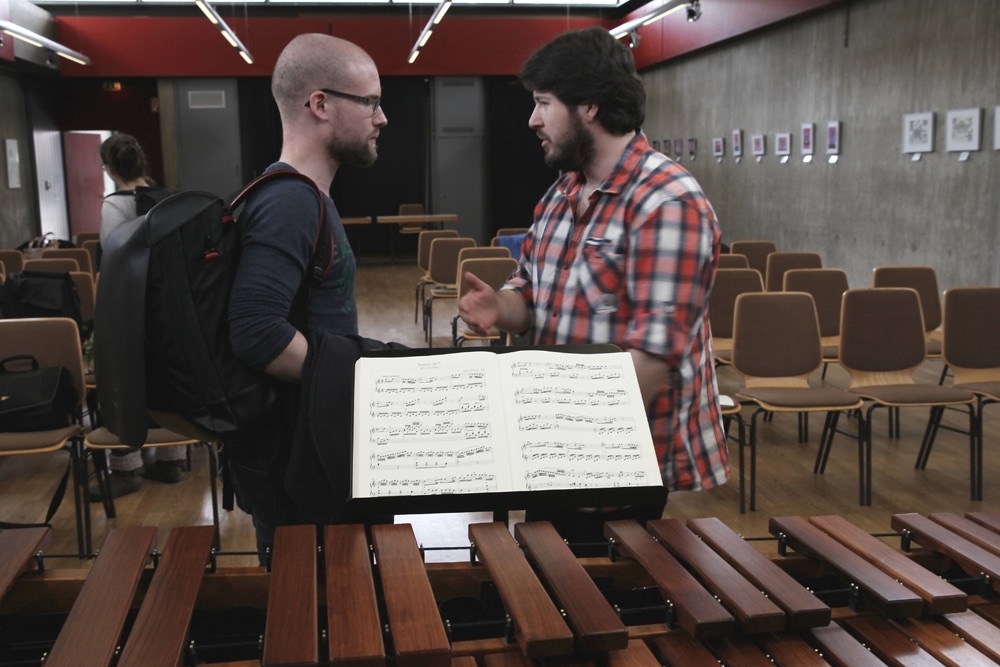 IMSE 2016* · Kai Strobel und Theo Milkov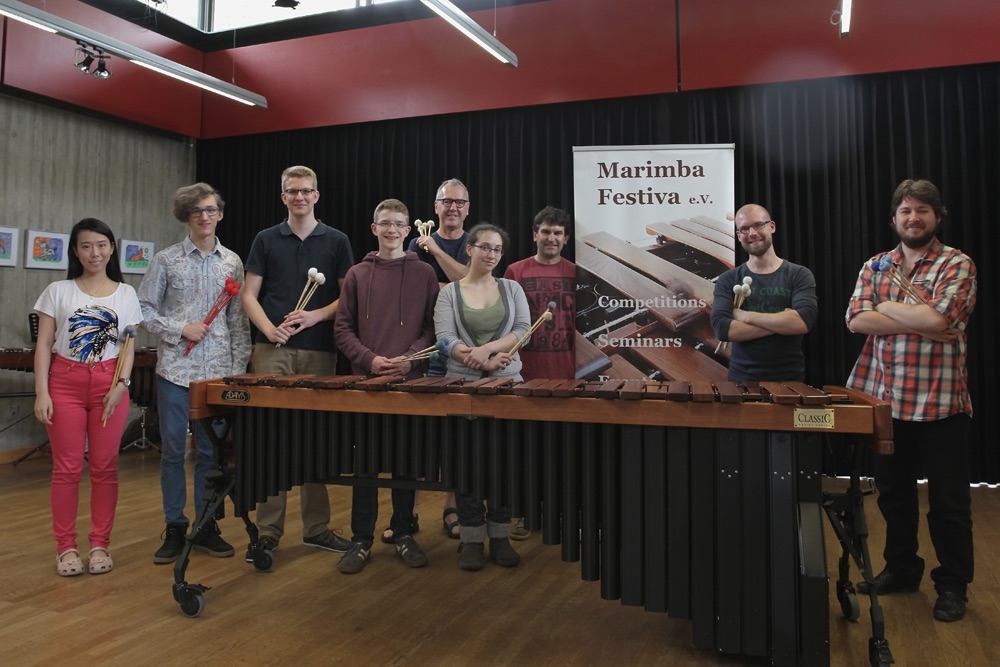 Teilnehmer · IMSE 2016*
Das Jahr 2016 brachte eine interessante Änderung der Konzeption. Die bis dahin vorherrschende "Einstimmigkeit" der Dozenten wurde durch "Zweistimmigkeit" ersetzt. Kai Strobel (Österreich) und Theodore Milkov (Griechenland) präsentierten zwei unterschiedliche und besonders kontrastreiche Spielweisen, welche für alle Teilnehmer interessant und lehrreich waren. Dabei standen die klangvollen und mit viel Enthusiasmus interpretierten Stücke im Repertoire von Kai Strobel sehr dominant gegenüber den klassischen Fassungen Milkovs, in denen eher die leisen Töne zur Geltung kamen. Dieser Kontrast bot vor allem eine gute Gelegenheit um festzustellen, wie das Zusammenwirken von musikalischen Mitteln und erfolgreichen Interpretationen über das Gelingen eines Auftritts entscheiden. Besonders durch die Unterschiedlichkeit im Spiel der Dozenten wurde einmal mehr deutlich, über welche große klangliche Bandbreite die Marimba verfügt – sehr zur Begeisterung der Veranstalter.
The year 2016 brought interesting changes in conception. The prevalent unanimity of our teachers was replaced by two different voices. Kai Strobel (Austria) and Theodore Milkov (Greece) presented completely different, contrastive ways of playing, which was interesting for all participants. The enthusiastic interpretations of the pieces in Kai Strobel's repertoire, which were full of energetic sound, appeared very dominant, forming a stark contrast to Milkov's classical and soft sounds. This contrast offered a great opportunity to realize, that the synergy of musical means and successful interpretation are the key elements to a successful performance. It was the diversity of play of these two teachers that showed the broad spectrum of the marimba.