Marimba Festiva
Gordon Stout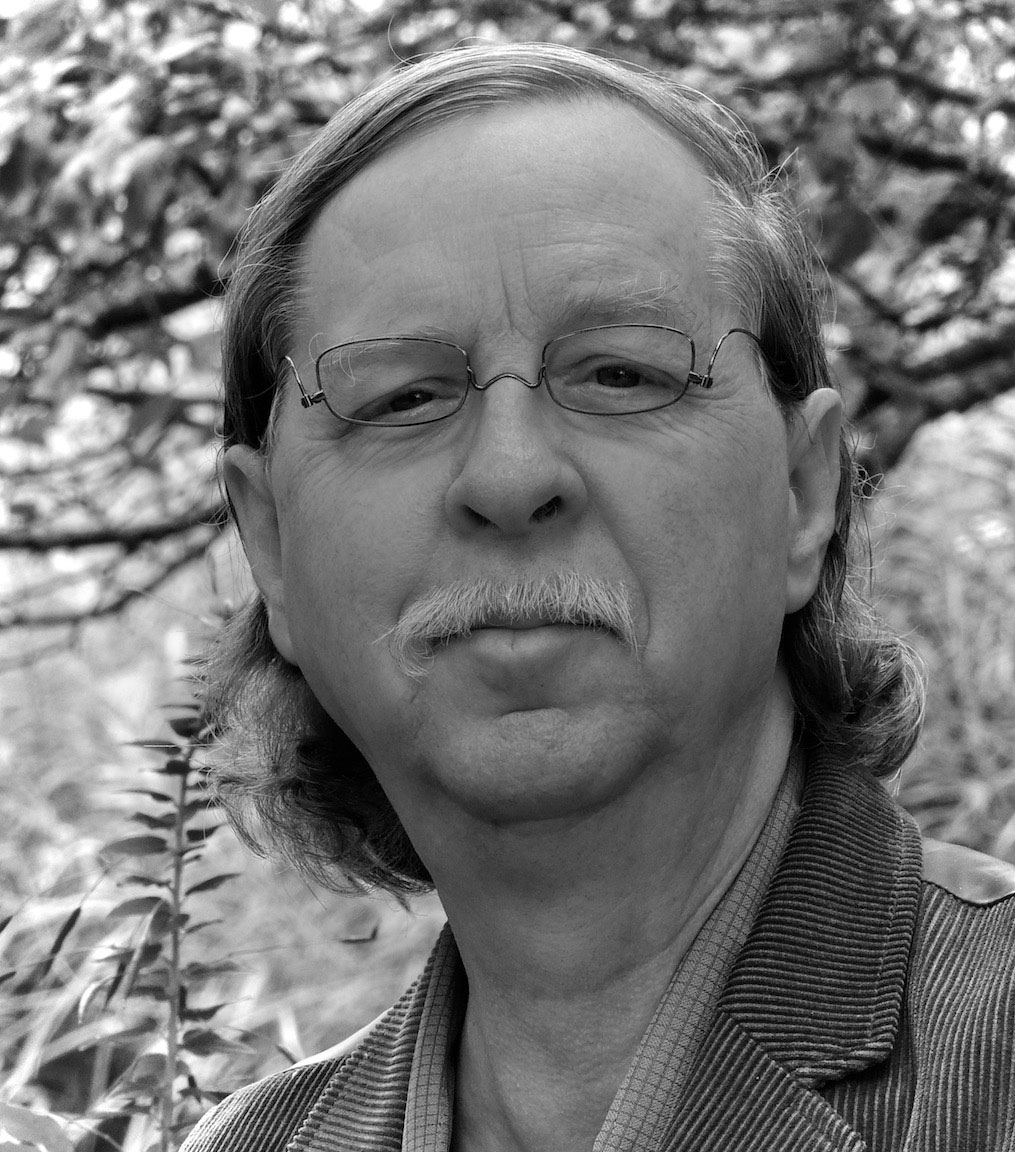 Gordon Stout is Professor Emeritus at the School of Music, Ithaca College, Ithaca, N.Y., where he taught from 1980 through 2019. A composer as well as percussionist who specializes on marimba, he has studied composition with Joseph Schwantner, Samuel Adler and Warren Benson, and percussion with James Salmon and John Beck.
Many of his compositions for marimba are published, and have already become standard repertoire for marimbists world-wide. A frequent lecture-recitalist for the Percussive Arts Society, he has appeared at more than a dozen International PAS Conventions to date as featured marimbist, as well as throughout the United States and Canada, Europe, Japan, Taiwan, Thailand, Singapore, Hungary, Bulgaria, Mexico, Denmark, Puerto Rico, Italy, Greece, and Spain.. In May of 1983 he performed clinics and recitals in France, Germany, Holland and Belgium with "transcendental virtuosity" being described as "the Rubinstein of all aspects of the marimba".
Gordon has been on the Jury of seven different international marimba competitions. On new years day in 2006 he conducted a 100 person marimba orchestra in the National Concert Hall in Taipei, Taiwan as part of the Taiwan International Percussion Convention. His composition "New York Triptych" for marimba orchestra, was commissioned by and written for the 50th anniversary celebration of the Percussive Arts Society, premiered at PASIC 2011 in Indianapolis, IN. He has also conducted marimba orchestras in Australia, Croatia, and throughout the United States. Most recently he conducted a marimba orchestra of 75 persons on 120 marimbas at Kutztown University in PA in November of 2015.
Gordon was inducted into the Percussive Arts Society Hall of Fame in November of 2012. Gordon Stout owns and plays a marimba manufactured by DeMorrow Instruments (www.demorrowinstruments.com). In 2019 his newest venture was launched: G&C Music, which will be the new home of Full Circle Publications and StoutWorks.
Marimba Festiva
Marta Klimasara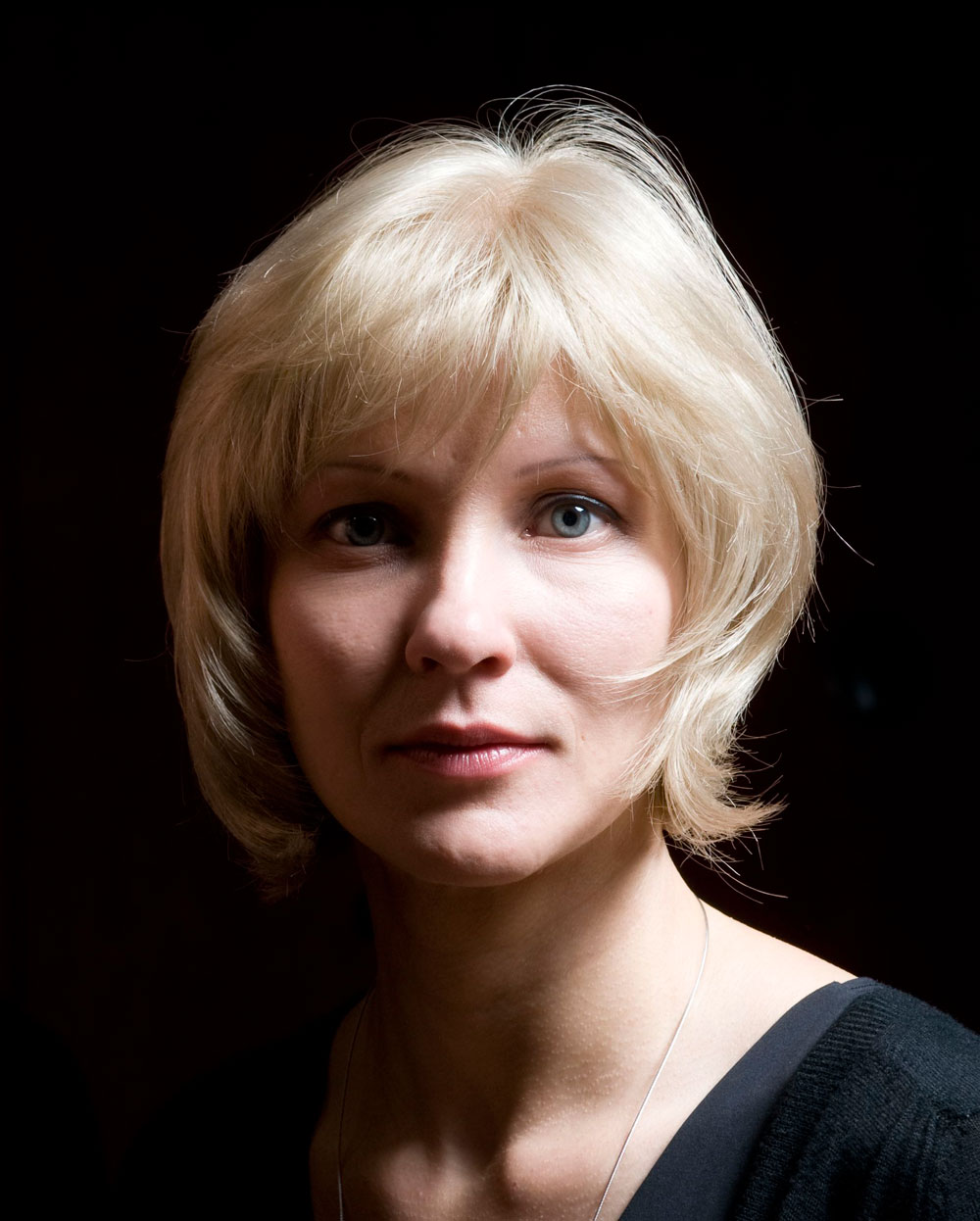 It was her outstanding musical qualities which led the jury of the ARD contest in Munich to honour Marta Klimasara with the first prize in the percussions discipline in the autumn of 2001. The Polish musician, who also won the – all time first – prize of the public this year, is endowed not only with winning charm and personality but also with great artistic sensitivity and polyvalence: she masters the soft, sometimes even intimate sound of the marimba with as much assurance as all the other challenges of the manifold percussion instrumentary with its almost endless arrangement possibilities.
It was by no means clear from the beginning that Marta Klimasara would become a percussionist: a piano student in her home town of Sosnowiec, she took up percussions at the age of twelve and was rewarded, four years later and whilst studying under Krzystof Jaguszewski, with several national prizes; she soon started on a solo career with the Silesian Philharmony in Kattowitz. To pursue her studies under professor Klaus Treßelt at the Staatliche Hochschule für Musik und Darstellende Kunst in Stuttgart she moved to Germany in 1994 and has since been living in the capital of Baden-Württemberg. In 2004 she became professor at the Hochschule für Musik und Darstellende Kunst Stuttgart.
Today Marta Klimasara is a highly acknowledged percussionist, famed also outside the borders of her new home; her international renown rests not only on her tournées in France, Sweden, Japan and South Africa but also on her many successes in international contests. Before winning the ARD contest – one of the most famed competitions in its field – she had already been awarded the first prize in the »2nd World Marimba Competition« in Japan in 1999 as well as the second prize in the »3rd Krzystof Penderecki International Competition of Contemporary Music« in Krakow. The young artist holds scholarships from the Yamaha Music Foundation of Europe and the Kunststiftung Baden-Württemberg and was commended by the European Cultural Foundation in Strasburg for her outstanding musical and artistic personality.
Marimba Festiva
Fumito Nunoya

Fumito Nunoya Marimbist Fumito Nunoya is gaining recognition internationally as one of today's leading marimbists. Born in Odate, Japan (a small city in Akita Prefecture), he currently lives in Kreis Herford, Germany. He actively performs in Germany and Japan as Adams Marimba Artist. An interview with Nunoya was the cover story of the May 2012 issue of Percussive Notes magazine. He has been described as "magnetic … impressive" (Houston Chronicle) and "agile and terrifically talented" (Boston Herald). His repertoire includes a range of solo and chamber works for marimba, as well as adaptations of Bach, Piazzolla, Japanese folk music, Ennio Morricone and more.

His solo marimba CD Red Dragonfly was called a "monumental CD" (Percussive Notes) and "an example of artistic music making at its highest level" (PAS—Florida Chapter newsletter). His second CD "The Sower," in which he focused on Japanese pieces, was released in August 2013 from Octavia Records, Japan. In August 2016, Mr. Nunoya released two CDs ("Piazzolla on Marimba" and "Classics on Marimba") from Oehms Classics, and the both CDs received special commendation awards from Record Geijutsu Magazine in Japan. In February 2019, he has relearsed his 5th CD "Concertos on Marimba," which received "Gouden Label" awards from Klassiek Centraal Belgium and 5 Stars on BBC Music Magazine.

Nunoya gained considerable attention when he won Third Prize at the 3rd World Marimba Competition (held in Germany in 2002—one of the most prestigious marimba competitions worldwide). He also won top prizes at many other national and international competitions including First Prize at the Ima Hogg Young Artists Competition (2005, Houston, Texas—USA), First Prize at the 3rd Libertango International Competition (2009, centered on the music of Astor Piazzolla—Italy), and Second Prize at Percussive Arts Society International Marimba Competition (2003, USA).

Mr. Nunoya has presented numerous solo performances in the USA, Europe and Japan include Zeltsman Marimba Festival (USA and Amsterdam, the Netherlands); Keiko Abe Lausanne International Marimba Academy (Switzerland); Southern California Percussion Ensemble Festival and Berklee Percussion Festival (USA); and Central Japan Percussion Festival, Kansai Japan Percussion Festival, and Fukui Marimba Seminar (Japan.) He twice performed live on WGBH-Radio on "Classics in the Morning" hosted by Cathy Fuller from Boston, Massachusetts (USA).

Fumito Nunoya began playing the piano at age seven, and marimba and other percussion at age thirteen. He graduated from Yamagata University (Japan) with a degree in Music Education, and Master of Music and Artist Diploma degrees in marimba performance from The Boston Conservatory (USA). He was the first marimba (or percussion) major in the school's history to receive the later distinction (on full scholarship).

His teachers include marimbists Nancy Zeltsman and Nanae Mimura, and percussionists Patrick Hollenbeck and Tomoyuki Okada. In addition, he studied the marimba with pianists including Dr. Karl Paulnack, Professor Etsuko Okazaki and Kiyomi Takeda who also deeply influenced his music making. Mr. Nunoya has taught marimba at the Hochshule für Musik Detmold in Germany since 2009 and taught the marimba at Kyoto City University of Arts in Japan from 2015 until 2018. In September 2015, he was appointed as a sightseeing ambassador of Odate, his hometown.
Marimba Festiva
Maki Takafuji

Maki Takafuji studierte an der Royal Academy of Music in London und schloss den Advanced Course mit dem Diplom mit Auszeichnung ab. Sie schloss ihr Musikstudium am Nagoya College of Music mit einem BA in Musik ab. Während ihres Studiums gab sie mehrere Konzerte. Sie arbeitete als Duo-Partnerin mit Keiko Abe, Katarzyna Mycka. Sie konzertierte auch mit Pedro Carneiro, Kunihiko Komori, Shoko Sakai (Marimba), Richard Stoltzman (Klarinette), Steve Gadd (Drum) und Eddie Gomez (Bass). Maki gab Konzerte in Tokio (Casals Hall), Nagoya und anderen Städten Japans. Sie hat "Nagoya Marimbas" komponiert von Steve Reich uraufgeführt. Neben Rezitals konzertierte sie mit führenden japanischen Orchestern. Sie bestand das Probespiel für das You Tube Symphony Orchestra 2009 von Google und trat in der Carnegie Hall in New York auf. An diesem Vorsprechen nahmen über dreitausend Bewerber aus siebzig Ländern teil. Maki studierte Marimba bei Eiichi Asabuki, Collin Boyle und Yukie Kurihara, Percussion bei Nicholas Cole und Pauken bei Kurt Hans Goedicke. Sie wird derzeit zur außerordentlichen Professorin für Marimba am Nagoya College of Music ernannt.

Maki Takafuji studied at Royal Academy of Music, London and finished Advanced Course earning Diploma with Merit. She graduated from Nagoya College of Music with BA degree in music. While she was in the college she performed several recitals. She has worked as duo partner with Keiko Abe, Katarzyna Myćka . She also performed with Pedro Carneiro, Kunihiko Komori, Shoko Sakai (Marimba) Richard Stoltzman (Clarinet), Steve Gadd (Drums) and Eddie Gomez (Bass).

Maki gave recitals in Tokyo (Casals Hall), Nagoya and other cities throughout Japan. She premiered "Nagoya Marimbas" composed by Steve Reich. Besides recitals she performed concertos with Japanese leading Orchestras. She passed the audition for the You Tube Symphony Orchestra 2009 hosted by Google, and performed at the Carnegie hall in New York. This audition attracted over three thousand applicants from seventy countries.

Maki studied marimba with Eiichi Asabuki, Collin Boyle and Yukie Kurihara, percussion with Nicholas Cole, and Timpani with Kurt Hans Goedicke. Currantly, She is appointed to the associate professor of marimba at Nagoya College of Music.
Marimba Festiva
Raphael Christen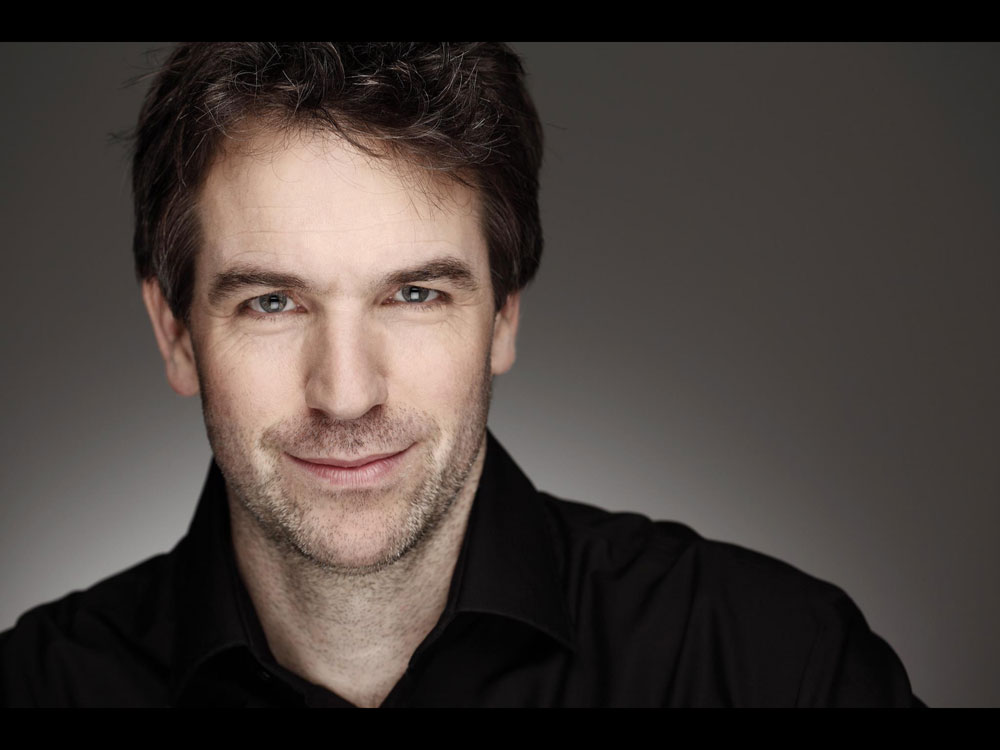 Marimba Festiva
Dario Savron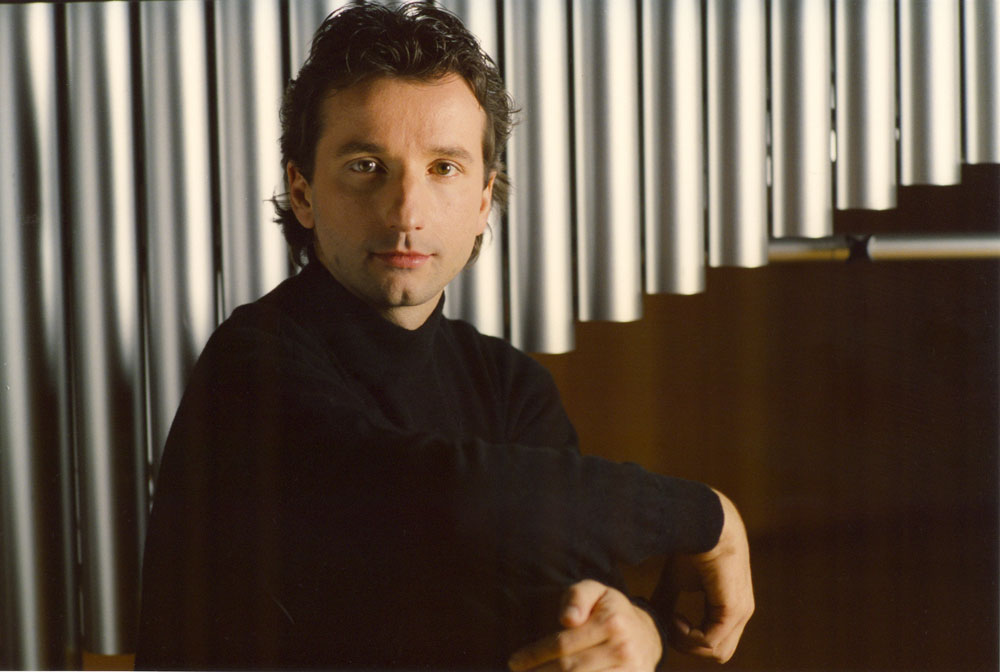 Marimba Festiva
Sławomir Mscisz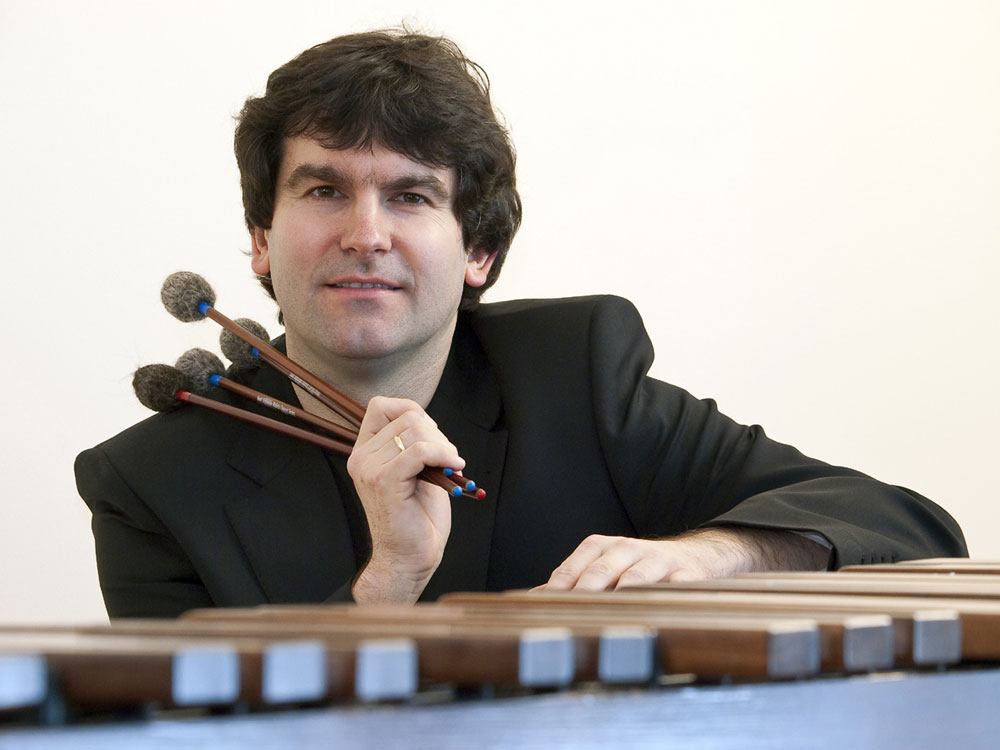 Slawomir Mscisz, born in Poland's southeastern town of Przeworsk, received his first drums and marimba training at the age of 16. He describes his studies as groundbreaking at the Conservatorium for music in Cracow in the class of Stanislaw Welanyk. After 1998 he continued the manifold training in the universities of Nuremberg, Würzburg and Amsterdam.Mscisz is the winner of the Penderecki competition in Krakow, the IHK competition and the Mozart competition in Nuremberg. As a soloist and chamber musician he participated in numerous festivals, such as: Stevens Marimba Competition and Festival – USA, Maggio Musicale de florention – Italy, new music Marathon – Prague, Melos Etos Festival – Bratislava.. His artistic career is reflected in the two CDs he played: Bach 2003 and Marimba Classica with the ensembles of the Marimba Festiva Association.
In recent years Slawomir Mscisz is dedicated to the pedagogical tasks. This includes, among other things, the participation in the project "Growing with music" in which the marimba children and adolescents are brought close to concertante form. Slawomir Mscisz is the initiator and founder of the international project "Marimba Festiva Association" with the aim of firmly anchoring marimba in classical, cultural and concert life.